While gathering material for descriptive posts on Holland, Michigan, here are several items catching up on recent aerial themes.
1) Great moments in corporate branding. A friend traveling in China sends this shot of the exterior of a China Eastern Airbus.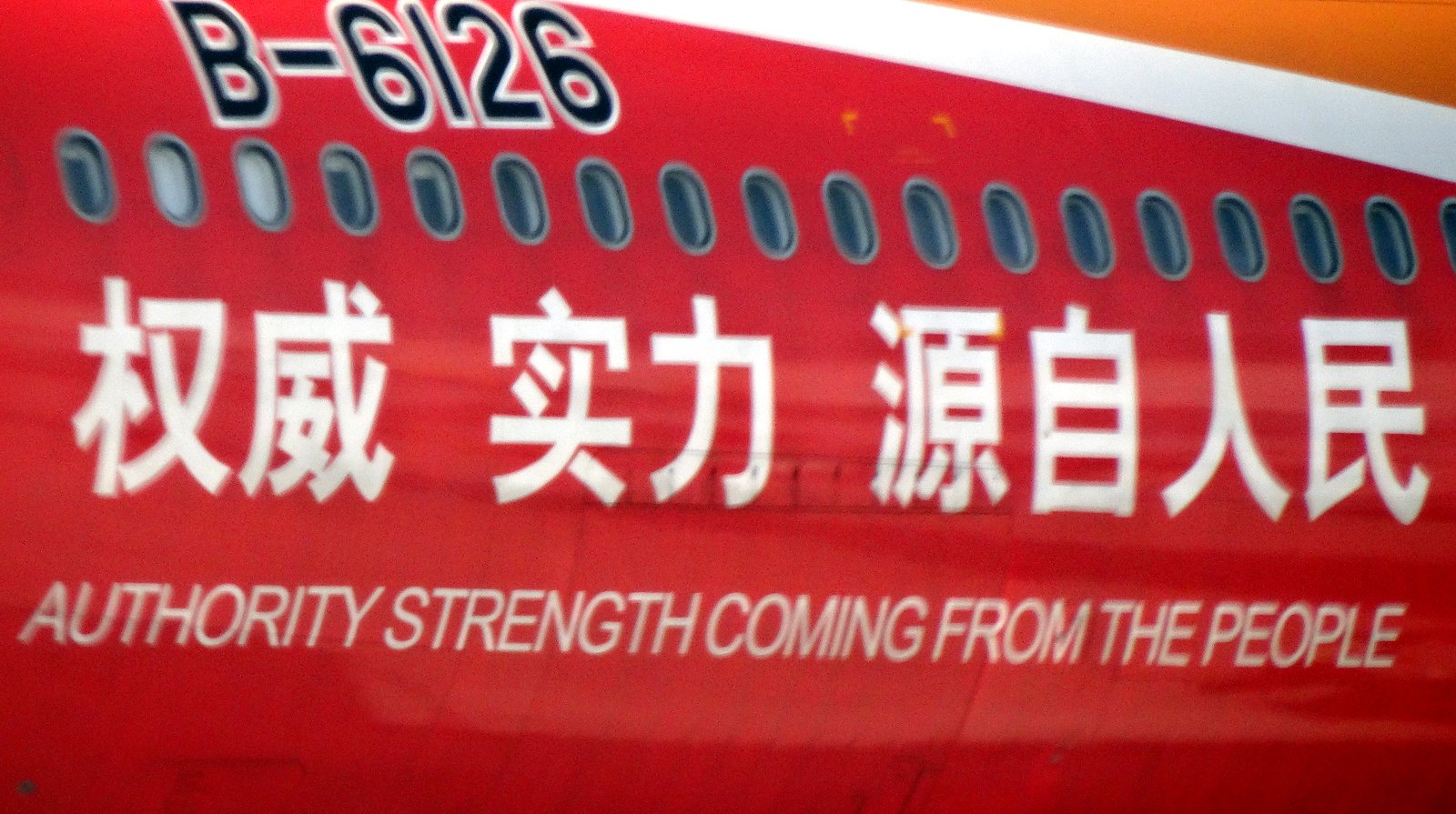 No kidding, I would go out of my way to fly on airplanes expressing this attitude.
2) Authority strength being screwed up by the government. From the Economist, an analysis that starts with an observed recent problem -- the amazing system-wide slowdowns and miseries of Chinese airline travel -- and draws larger conclusions about the dilemmas/challenges in China's development that this symbolizes. It's a very good article! Eg:
Bad weather and technical hitches can cause flight delays anywhere, but two man-made conditions are chiefly responsible for China's problems. Experts agree they must be put right if China's aviation industry is to continue growing, but they are so deep-rooted, and so political, that they will not be fixed without the intervention of officials at the highest level.
The article goes on to explain what those conditions are. If you have any further interest in this line of analysis -- ie, what the bottlenecks in China's progress toward high-value, high-tech industries say about the larger Chinese condition -- I know just the book to recommend.
3) Any device with an on-off switch .... Via Stewart Brand, the real explanation for the airlines' ban on electronic devices aboard. 
4) 'It was like he wasn't sure where he should make the next cut.' A few days ago I mentioned the latest example of the NYT's weirdo obsession with frightening-seeming, and obviously made-up, tales of brushes with death in the skies. I also mentioned that I had written to the Times reporter asking if she knew any more about the incident; she hasn't replied.