The Sun Rises Again Over Antarctica
After three months without its warmth and light, the humans living in Antarctica finally saw our star peek out over the horizon.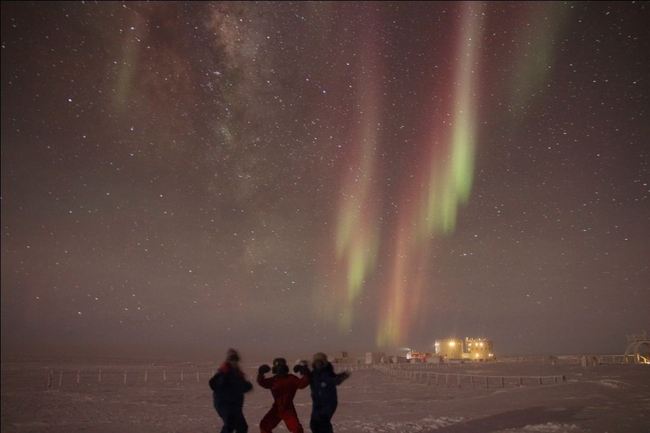 In May, the 15 humans living at the Concordia Research Station at the southern end of our planet bade farewell to the sun for the night -- a night that would last three months. For three months they lived by artificial lights, by moonlight and starlight, and, sometimes, by the lights of the Aurora Australis, but the sun stayed below the horizon. The temperature dipped below -80°C.
Over the past few weeks, sunlight slowly returned. Glaciologist Albane Barbero described the change:
Gradually, the mornings became lighter. We stopped needing our headtorches to go out to work or simply to see where we were going. Some colleagues put away their alarm clocks too because the light became strong enough to wake them. It was magical: you really felt as if the Sun was just below the horizon and that before long, we would see its beautiful light again. The glow gave us amazing skies. In early afternoon, as the glow dipped low on the horizon, we were treated to an array of intense colours: red, orange, purple, pink... before night fell bringing with it the Milky Way, or the Moon and its silver-plated landscape.
And then, this past Saturday, the moment finally came.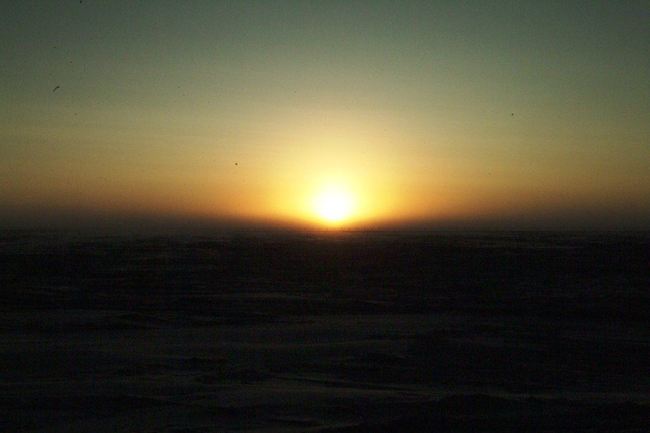 The researchers played in the snow and popped some champagne in celebration. The sun was back.
For those of us whose world is warmed and lit by the sun every day, we are prone to overlook its sovereignty upon our lives. "Friends," writes researcher Antonio Litterio, "you are surrounded by light, you are addicted to it, so you cannot understand how important it is."
But for humans who have lived in its absence for three months, its power does not go unappreciated. As Litterio muses, "Human beings need light to feel calm and to live: light really is life. Wanting to see you again was not about wanting to feel closer to the end of my time here; it was about recharging my batteries. Over the past few days, even that warm glow has given me so much energy. Seeing you now, entering my bedroom in the morning, is a beautiful awakening."