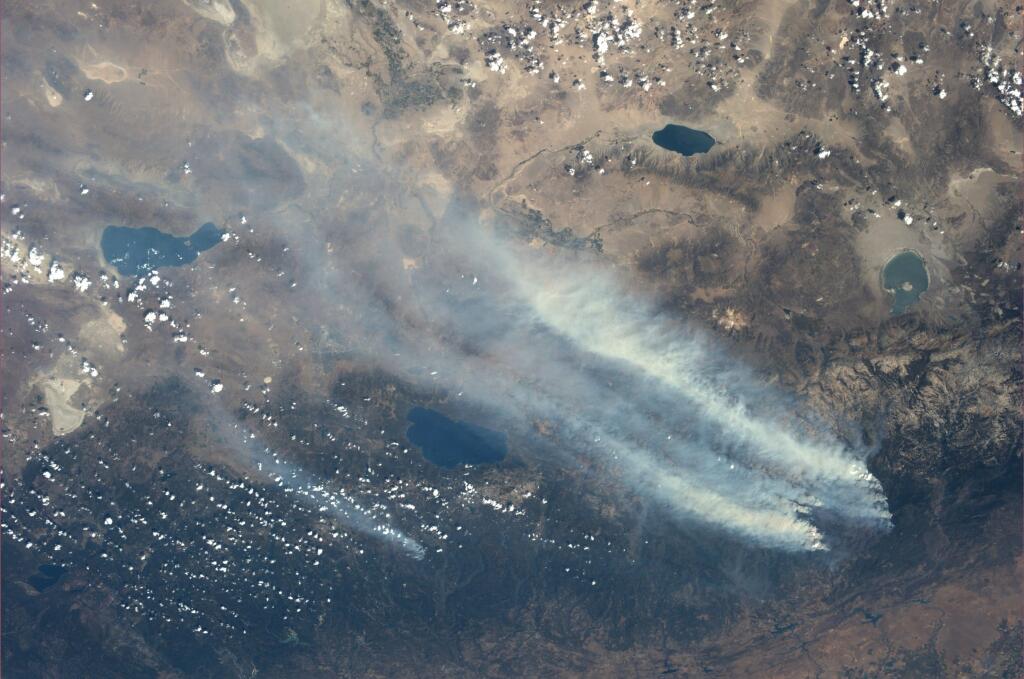 At about 4 pm Eastern time, the International Space Station passed directly over the ongoing wildfire in California, one of the worst in the state's history. "Our orbit took us directly over California's Rim Fire about an hour ago," astronaut Karen Nyberg tweeted. "Devastating."
The fire is now in its 10th day. The fire is burning some 150,000 acres and is only about 15 percent contained. More photos are available here.
We want to hear what you think about this article. Submit a letter to the editor or write to letters@theatlantic.com.