Of Course Teens Think About Privacy, They Have Parents
Big Mother drives teens' privacy settings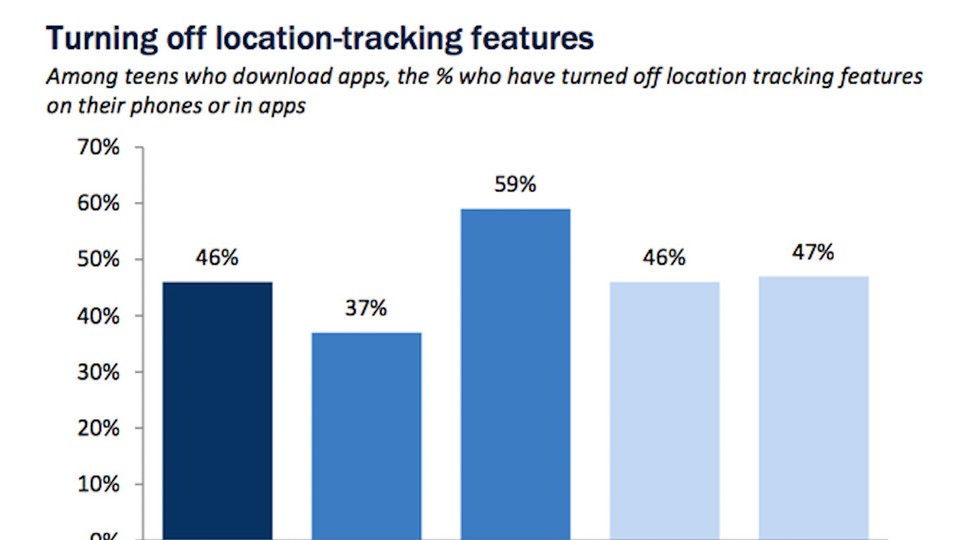 More than 50 percent of teen app users have avoided downloading apps because of privacy concerns, according to a new Pew Internet Project and Berkman Center poll of teenagers.
Another 26 percent have deleted an app "because they found out it was collecting personal information that they didn't wish to share." And 59 percent of teen girls have turned off location-tracking in apps.
Teens are also the driving force behind ephemeral apps like Snapchat and Whisper, which don't force their users to maintain a singular, archived identity.
Pew researcher Mary Madden told the Wall Street Journal that "teens tend to think about privacy in the sense of 'social privacy' or whether an app is 'creepy' ... not in terms of advertising or governmental surveillance like adults do."
Which makes perfect sense. For teens, parents are, by far, the most intrusive and controlling force in their lives. If they're trying to preserve an independent sphere of thought and action, it's from their guardians, not the state.
Nonetheless, whatever privacy-protecting habits the younger set forms now may serve them well in the future.