How to Create a Fake Girlfriend on Instagram, in 8 Easy Steps
Catfish yourself! All you'll need is nail polish, a scrunchie, and a highly developed sense of the absurd.
The stereotypical images of Instagram are so stereotypical, at this point, as to be cliches. A trio of glistening clouds presiding over a sun-drenched lake (#vacation). A poached egg, its innards oozing onto a plate (#brunch). A leaf carefully etched into the delicate milk-cloud of a latte (#caffeinefix). Friends. Family. Fun. Foam. Instagram is, at its best and at its worst, a place where you Live Your Best Life™ and then broadcast the living.
But what if your life isn't as best as it could be? What if there's something missing? What if, actually, there's someone missing?
The photographer Keisuki Jinushi
has a solution
 to this problem -- in the form of a life hack that is less about the life, and more about the hack. The fix? Just
invent a girlfriend
! And then Instagram yourself on a date with
yourself
her!
To do this effectively, you'll need, at minimum: pancake makeup, a hair tie, a bottle of nail polish, and various props (preferably food items). You'll also need a highly developed sense of humor and/or gnawing loneliness and/or a finely honed appreciation of the absurd.
Got all that? Great. Then follow these easy steps. And you, too, will be on your way to Instagrammed bliss.
1. Apply makeup to the hand-skin. Preferably of a different color than your natural skin. Preferably onto your dominant hand.
2. Paint the fingernails of the dominant hand. Preferably pink. Allow to dry, approximately 15 minutes. Add a decorative hair tie to the wrist of the made-up, nail-painted hand.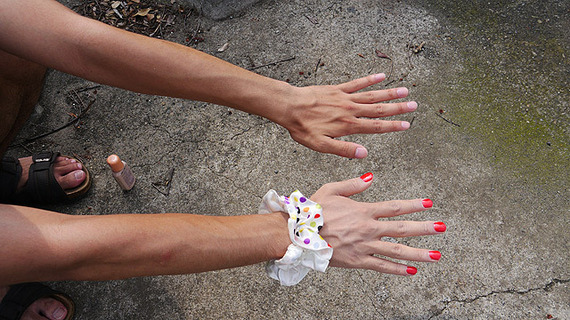 3. Go to a coffee shop, a park, or another other place you might frequent with an actual girlfriend. If necessary, simply simulate that spot.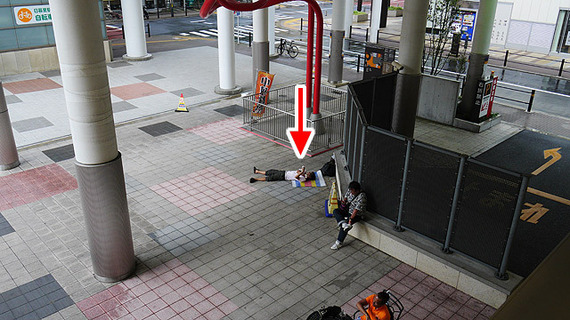 4. Use your dominant hand to mimic the gestures an actual girlfriend might make while seated across from you: squeezing your cheeks, feeding you treats, lovingly wiping errant condiments from your lips.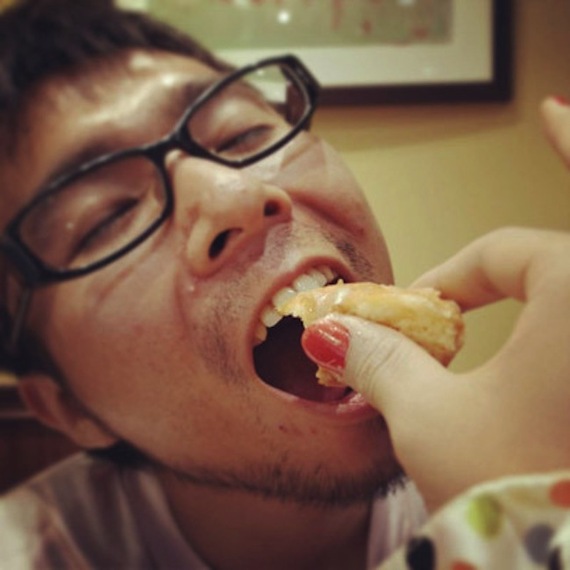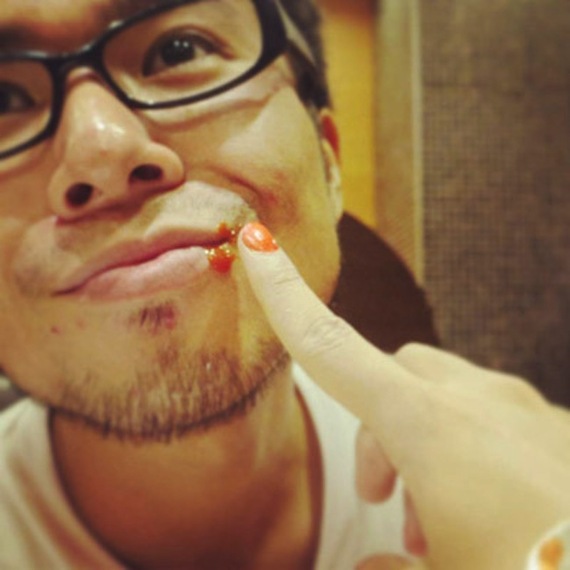 5. Use your other hand to snap a selfie of the dominant hand doing its stuff. Adjust angles and camera depths as necessary.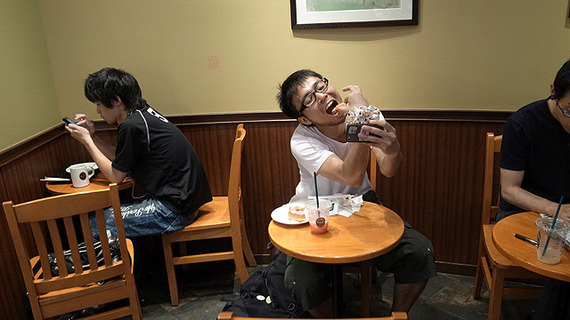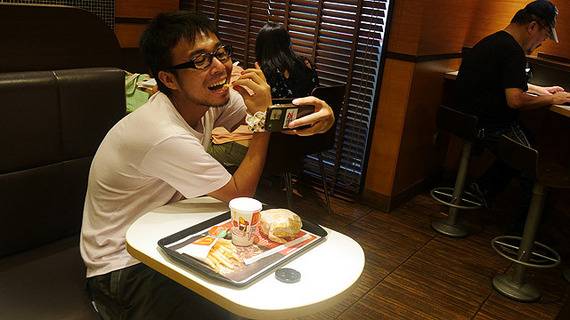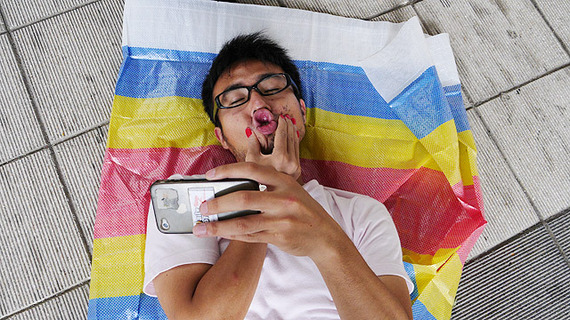 6. Filter the resulting images through one of Instagram's blurrier filters.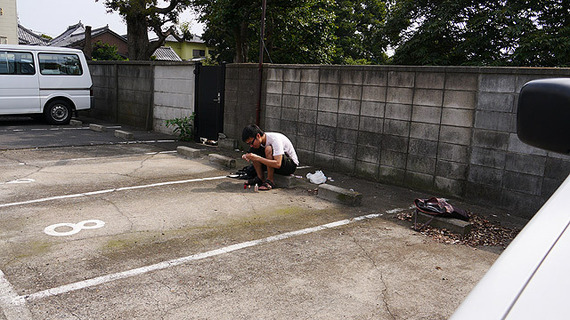 7. Post the filtered images to Instagram.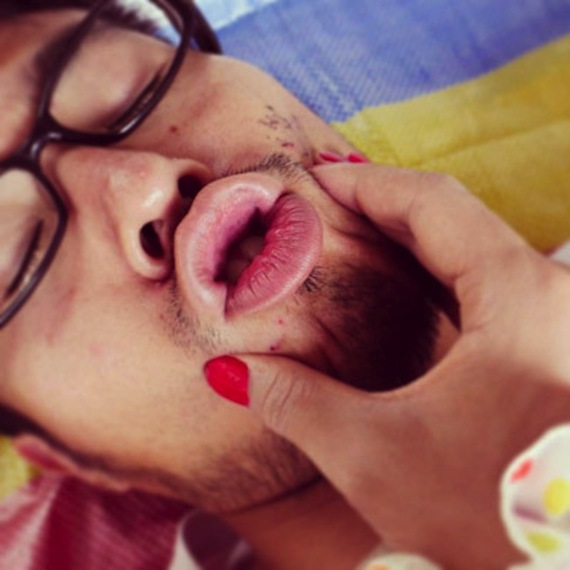 8. Revel.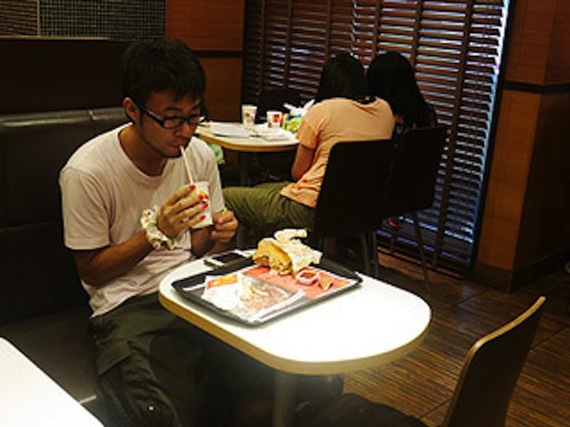 Hat tip Design Taxi, via Digg.