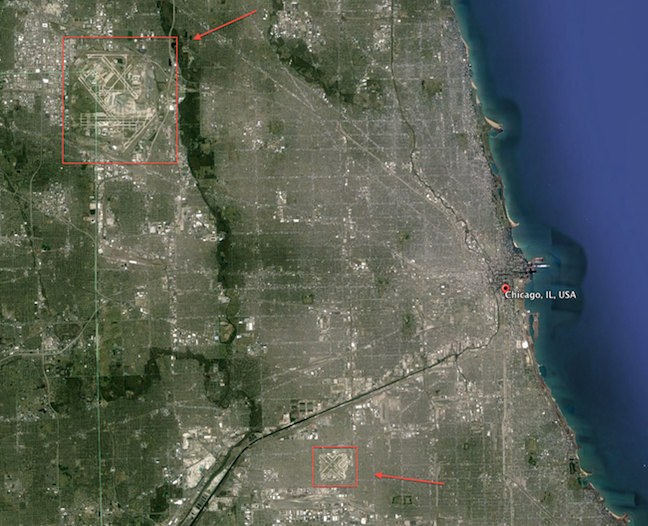 C'mon, New York Times, I just got done writing an item about your ever-growing preeminence in world journalism. And you do ... this again?
Visitors to this site may recall the flap over a bogus NYT Magazine "Lives" story called "The Plane Was About to Crash. Now What?" The story described a harrowing two-hour ordeal over Philadelphia airport as a Frontier Airlines flight circled to burn off fuel before attempting a dangerous landing. In fact the plane was only in the air a brief time, it didn't circle anywhere, there was never any danger, and the air of emergency, while apparently quite real to the author, was strictly in his mind.
Today we get a Times "Frequent Flier" story about another brush with disaster. In specific:
We were supposed to be flying into Midway International and the pilot's approach was long and slow. As we were coming in for the landing, not more than 1,000 feet off the ground, the pilot made a sharp turn to the right. The turn was so tight that he seemed to bank at a 90-degree angle. I had the window seat and was looking straight down at the ground. I could hear alarm bells going off in the cockpit. Just as I was convinced we were going to flip over on our back like a turtle, and any turtle can tell you that is not a good thing, the plane went into another 90-degree turn. But this time, it was to the left. I looked out the window again and I saw stars.

It seemed the pilot confused Chicago O'Hare with Chicago Midway and was landing at the wrong airport. At the last minute either he or the control tower realized the problem and he tried to correct his mistake. When we finally did land at Midway, the pilot bolted off the plane. I have never seen anyone move that fast.
It would be very, very interesting to hear something more specific about this flight. Like when it (supposedly) happened, and on what airline. Because every known BS-detector alarm bell should be going off right now.