'Guidelines for Unmanned Aerial Vehicles at Burning Man'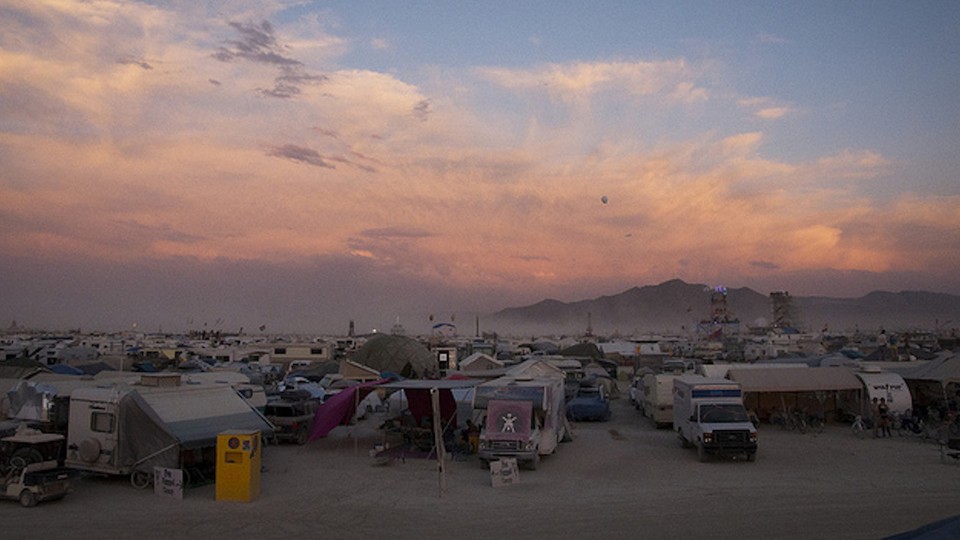 Just one week to go until Burning Man 2013, the massive annual arts festival in the Nevada desert, and the community's organizers have thought of everything. In 2013, "everything" includes unmanned aerial vehicles.
Following complaints that a few UAVs were buzzing around Burning Man 2012, disturbing people's experience and, when equipped with cameras, invading their privacy, Burning Man organizers convened the first ever Black Rock City Drone Summit. Some 40 people attended the summit in person, with another 100 teleconferencing in. Over the past few weeks, they worked to draft "best practices" for UAVs at Burning Man, and they recently released guidelines modeled on those adopted by the Academy of Model Aeronautics. The highlights, which organizers posted on the Burning Man blog, are as follows (full list here):
All UAVs carrying cameras will register with Media Mecca and each UAV will carry a unique registration number on a small decal on the vehicle.
Operators will avoid flying over crowds and populated areas.
Operators will avoid flying during the Temple burn.
No flying near the Black Rock City airport or helipads.
No flying near the Man any time Saturday the day of the burn.
They seem sensible, sensitive, and produced with community input. And with drone worries out of the way, bring on the furry leggings and body paint!