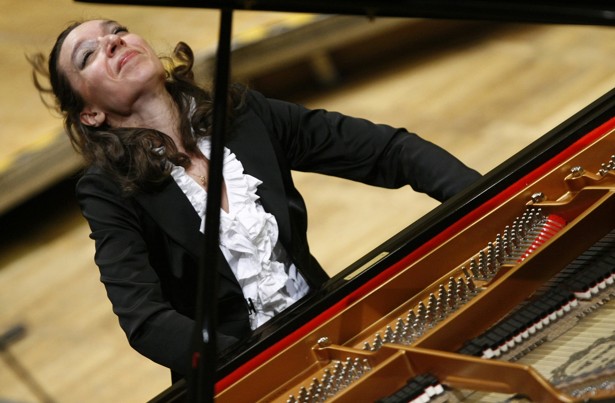 Spend any time performing classical music and you are told that appearance matters. A choir can enter a hall and, through their demeanor alone, receive applause. A band strolling on to a darkened stage gets cheers. We live with YouTube music videos as much as we live with invisible MP3s, and what we see prepares us, excites us, primes us, for what we're about to hear.
So the results of a University College London study, published last week, seemed intriguing. The psychologist Chia-Jung Tsay showed novice musicians and professional adjudicators different types of media from an international piano competition. She had them only listen to audio, only view silent video, or only watch video clips with sound of the contestants performing. Then she asked them to identify, from experiencing just one of those types of media, which of the contestants had won the competition.
And, as NPR recently reported:
"What was surprising was that even though most people will say sound matters the most, it turned out that it was only in the silent videos, the videos without any sound, that participants were able to identify the actual winners," Tsay says.

Incredibly, the volunteers were better able to identify the winners when they couldn't hear the music at all, compared with when they could only hear the music. In fact, it was even worse than that: When the volunteers could see the musicians and hear the music, they became less accurate in picking the winners compared with when they could only see the performers. The music was actually a distraction.
At first glance, it looks like a staggering result. The study's abstract declares: "[T]he findings demonstrate that people actually depend primarily on visual information when making judgments about music performance."