This Tiny Blue Dot on Mars Is Our Rover
The Mars Reconaissance Orbiter spots Curiosity down on the surface.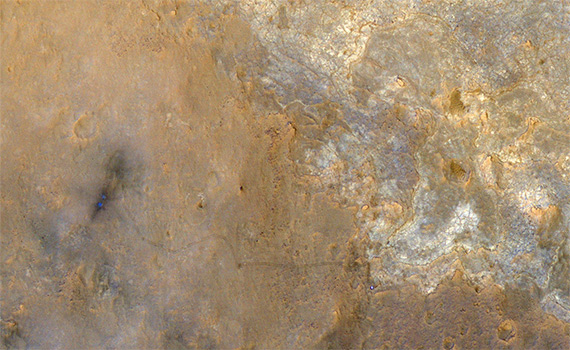 There's something special about our robots orbiting other planets seeing our other robots down on the surface.
In a new, color-enhanced photo, the High Resolution Imaging Science Experiment Camera on the Mars Reconnaissance Orbiter spotted the Mars Curiosity Rover down on the surface. It's the blue dot in the bottom right of the image. (Here's the full-resolution JPG.)
For space nerds, the blue dot calls to mind the famous "pale blue dot," in which Voyager 1 captured Earth's image as it sped towards the edge of the solar system. Our planet looks tiny in the vast expanses of space.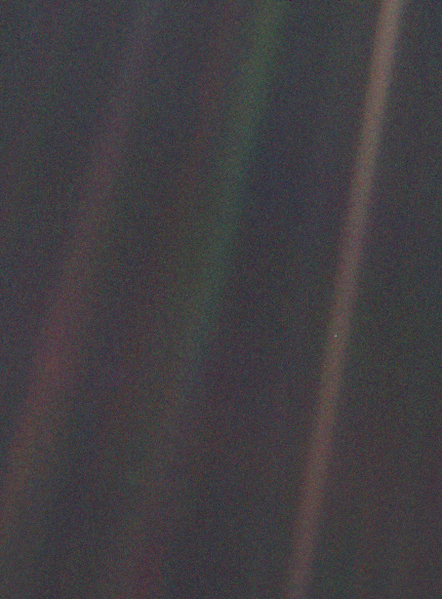 And finally, here's a zoom in on the Rover location.