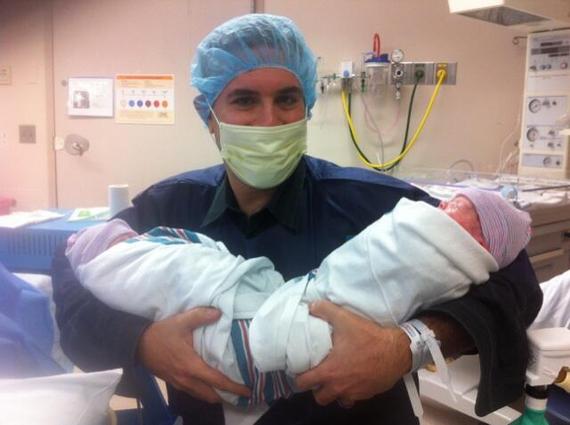 Imagine the happiest moment of your life. Maybe it was your wedding. Or the moment your child was born. Or the moment that child first smiled at you, or grasped your hand. Or maybe it was something else entirely -- that winning goal, that birthday party, that time you two ended up driving to the Grand Canyon just because. That sunrise. That openness. That laughter.
This Sunday, the tennis player Andy Murray experienced what had to be one of his own happiest moments when he won Wimbledon -- and he had, in that moment, a rare luxury: that moment was widely photographed. For Murray, happiness was at once fleeting and archived -- a passing feeling that, through the mechanism of the camera, can be framed, or used as an avatar, or otherwise kept for reference and/or nostalgia. And for sports podcaster Steven Bennett, that moment came as he celebrated with his brother after that brother helped to win the NCAA hockey championship.* Which prompted Sports Illustrated writer Richard Deitsch to ask a question:
How many of you have a photograph of the single best moment of your life? If so, what a gift. (HT: @sports_casters for thought).

-- Richard Deitsch (@richarddeitsch) July 9, 2013
The responses were pretty amazing -- testaments not only to Twitter's power as a platform for sharing, but also to cameras' increasing ubiquity in our lives. We may plan to take pictures at weddings, or during proposals, or after the births of babies; many of life's happiest moments, however, are unexpected and random and weird. The fact that more of us are regularly carrying cameras around with us means that we are newly able to capture those moments -- to make the ephemeral newly permanent. And, then, shareable with Sports Illustrated writers.