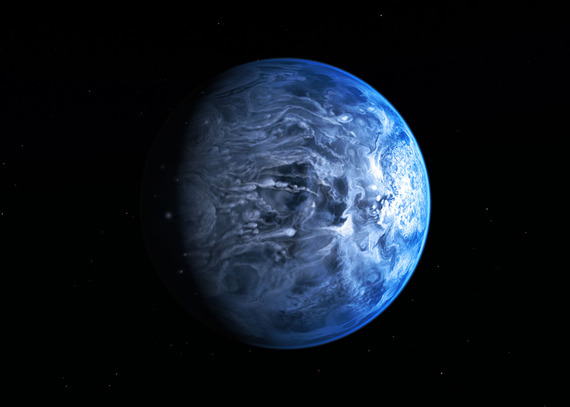 Scientists have identified, at this point, more than 900 exoplanets -- planets that exist outside our solar system, orbiting other stars. We know those planets are out there; but we know that, in large part, through indirect measurements rather than through simply peering at them through telescopes.
One of them is HD 189733b, located 63 light-years away from us, and one of the nearest exoplanets to Earth that can be seen crossing the face of its star. Because of that, HD 189733b has been studied by teams of astronomers hoping to learn more about the bodies that orbit other stars.
Recently, the Hubble Space Telescope turned its attention to the planet, and they've announced a new discovery based on that research: they've determined the color of HD 189733b. Which marks the first time that scientists have determined the true color of a planet in another solar system.
"This planet has been studied well in the past, both by ourselves and other teams," says Frédéric Pont, leader of the Hubble observing program and an author of the paper announcing the find. "But measuring its color is a real first -- we can actually imagine what this planet would look like if we were able to look at it directly."