Does the World's Oldest Fabric Have a Future in High Fashion?
An ancient process is transforming fig bark into a vegan leather alternative.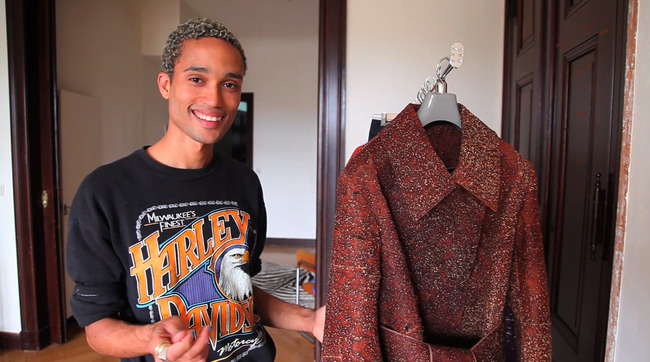 Michael Scaturro
On a hot summer day during Berlin's biannual fashion week, models stood on podiums in a decommissioned 1960s concrete modernist church remade into an exhibition space. Bobby Kolade's collection was the first one visible upon entering. At center stood his show piece -- a long, maple brown jacket made of Ugandan bark cloth, the oldest textile known to mankind according to UNESCO's Intangible Cultural Heritage list.
The 26-year-old Nigerian-German designer grew up in Uganda, and moved to Berlin in 2005 to study fashion. He recently won Germany's highest fashion prize for young designers for his first collection. But perhaps most interestingly, Kolade, a vegetarian, has hit upon the idea that bark cloth might be a viable alternative to leather.
On the sidelines of the fashion show, Kolade told me that he had seen the fabric as a child, but only recently came upon the idea of using it in clothing.
"Growing up in Kampala, I obviously saw this material. But it just wasn't cool," he said, explaining that most Ugandans associate bark cloth with burial rituals.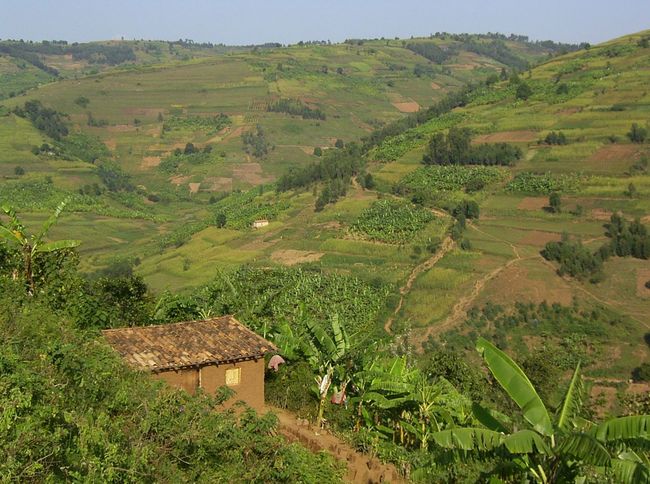 BarkTex
Years later, however, he discovered the material again in a Ugandan friend's apartment in Berlin.
"I knew what it was," Kolade explained, "And I made a spontaneous decision to work with it."
A friend coming back from Uganda brought him some material to try out. Soon thereafter, he decided to integrate the bark into his first collection. He partnered with a Ugandan-born, south Germany-based woman named Mary Barongo, whose company, Bark Cloth, has become one of Europe's main importers of the cloth.
Barongo sources bark cloth from hundreds of Ugandan farmers, who, once a year, strip their fig trees of bark, and then wrap the trees with banana leaves to protect them.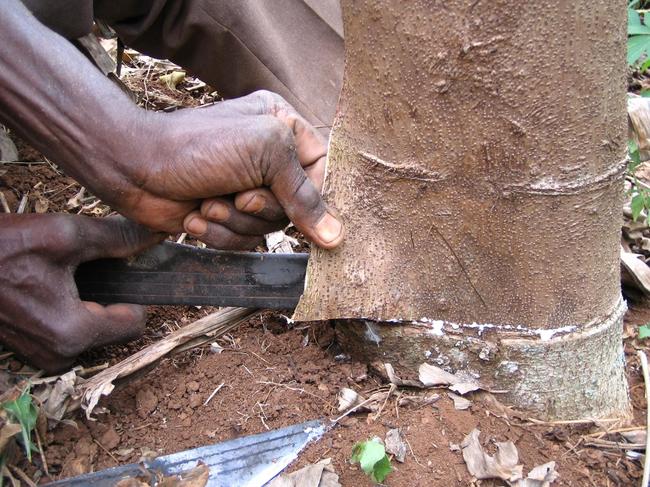 BarkTex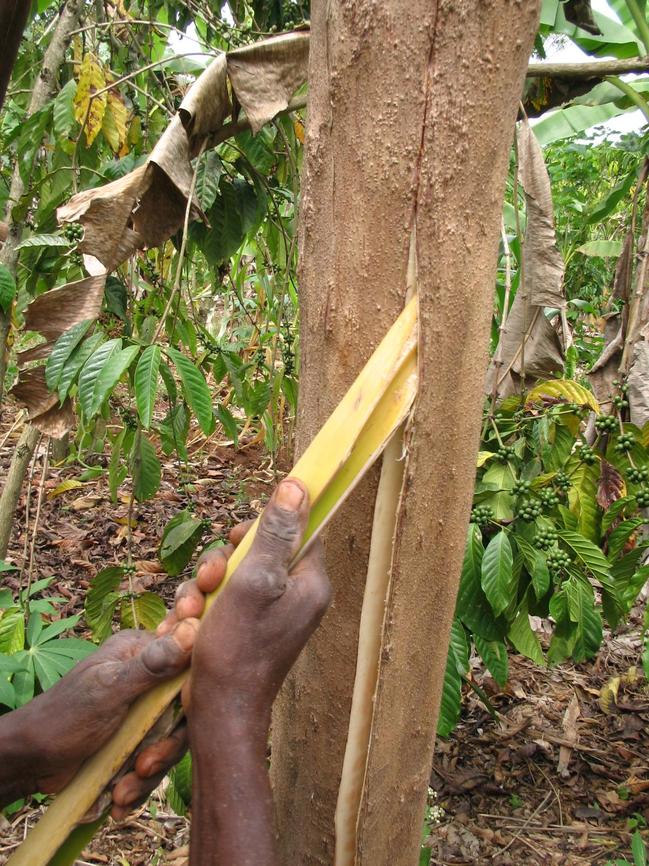 BarkTex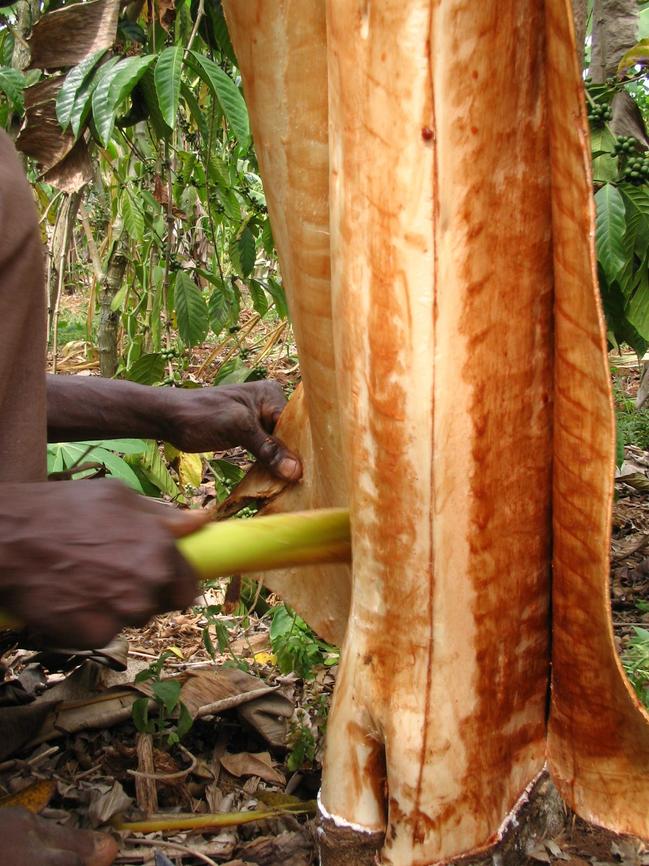 BarkTex
BarkTex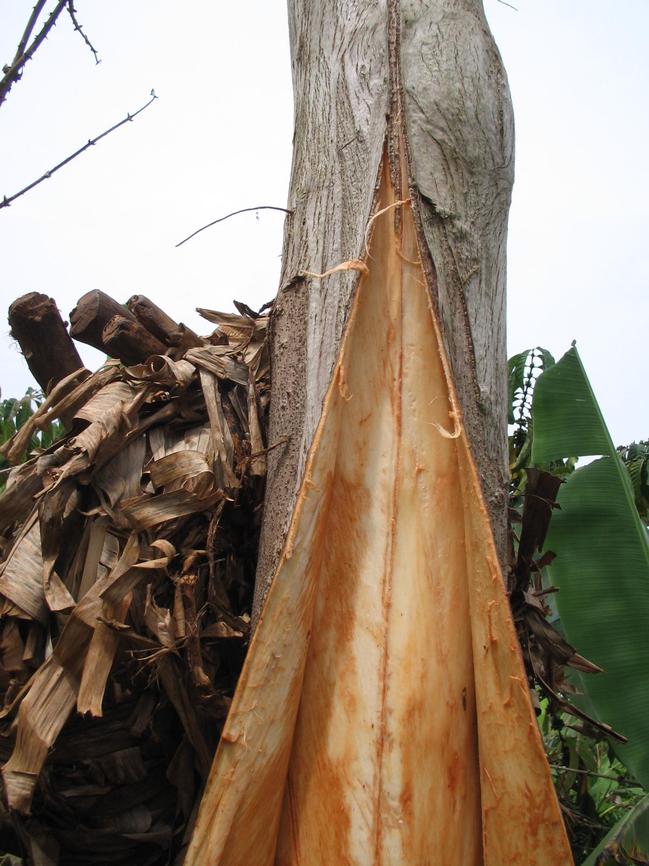 BarkTex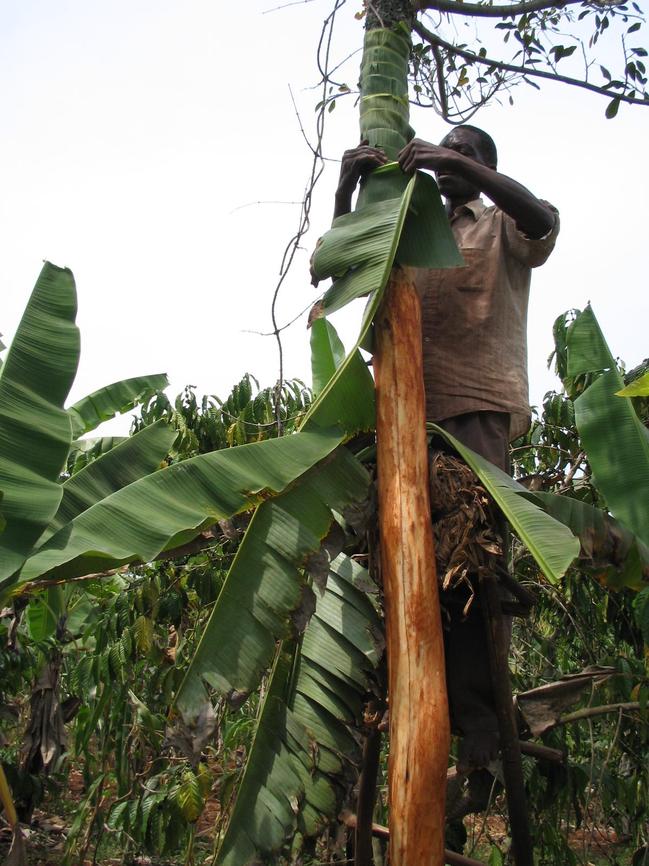 BarkTex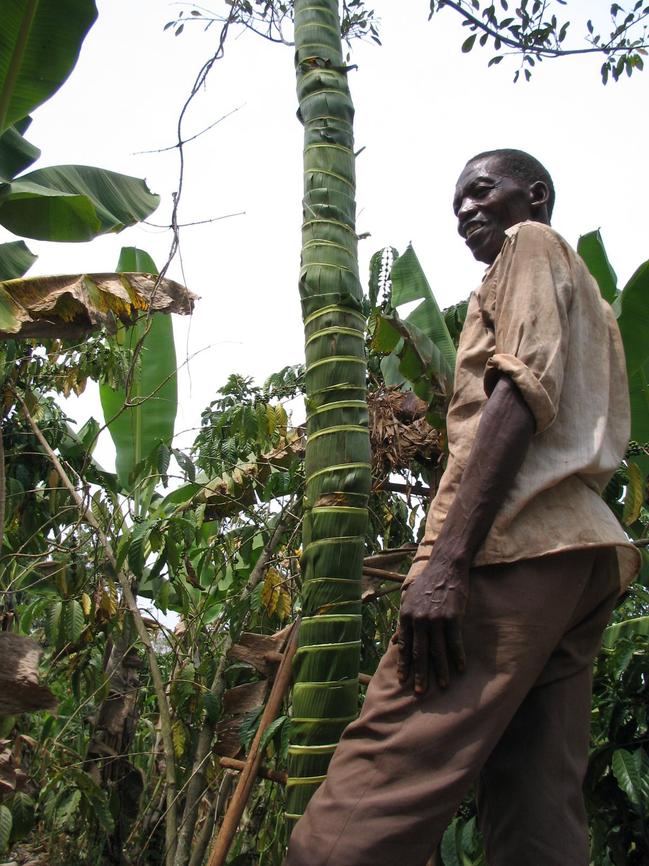 BarkTex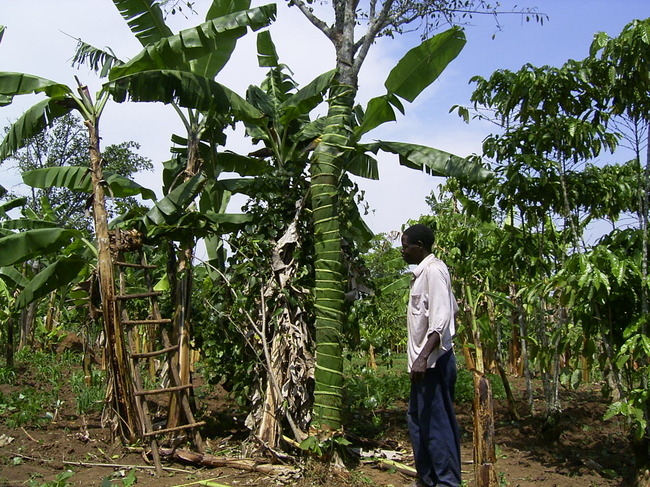 BarkTex
"The bark cloth is then boiled in huge pans, to soften it," Barongo continued. "Afterwards, it's thinned out by men who tap at the bark with hammers made from guava tree wood. This process thins out the bark to about 10 times its original size. Then, the bark is set out in the sun. It is during this ripening process that the bark's rich color emerges."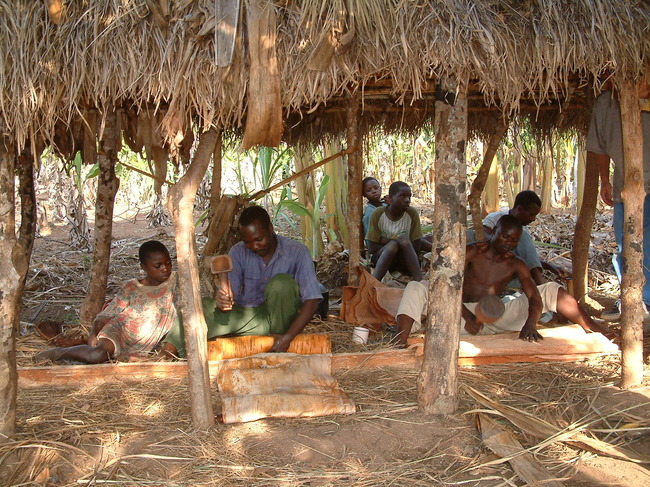 BarkTex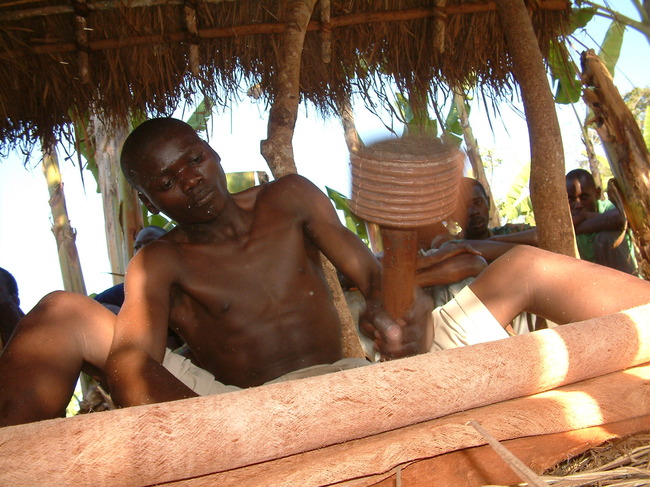 BarkTex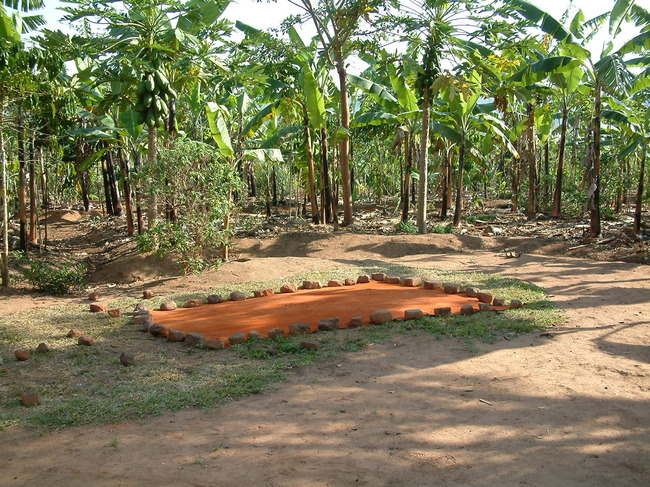 BarkTex
After the sun-drying process, Barongo's company modifies the bark for use in home design, furniture, and lighting fixtures.
The bark's color is that of rich maple wood dappled with slight flecks of buttery yellow. Due to the nature of the drying and curing process, each piece develops a unique color and pattern.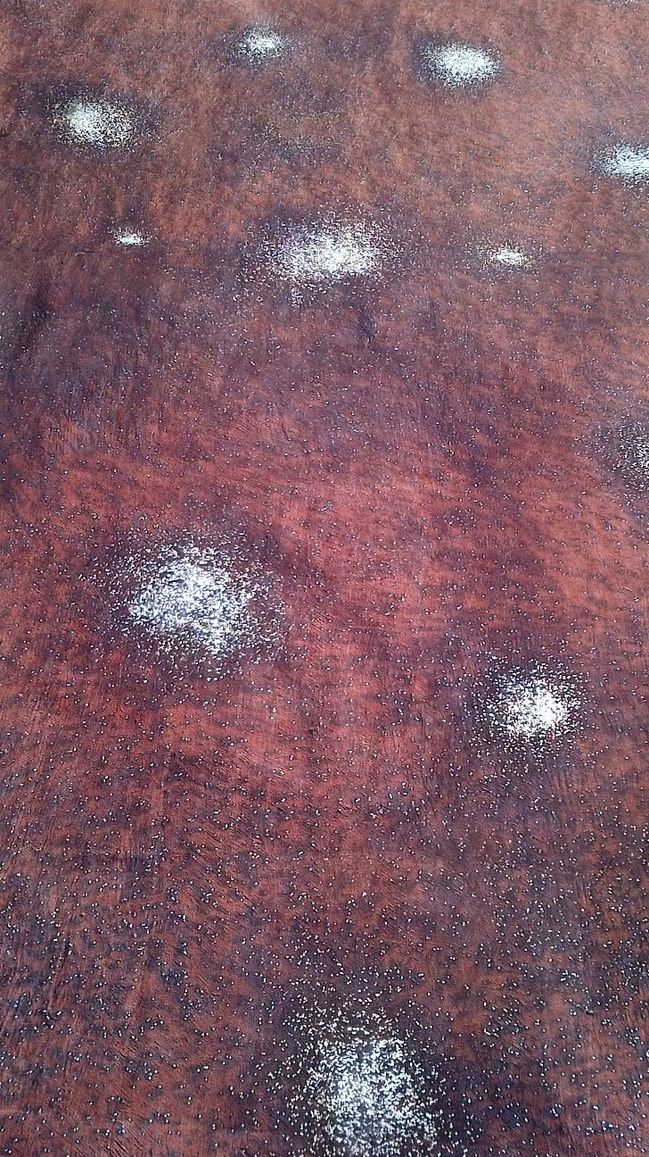 BarkTex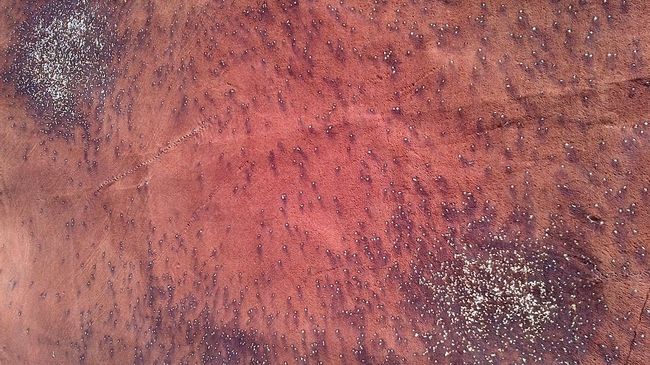 BarkTex
But perhaps the most interesting thing about bark cloth is its potential to become an alternative to leather.
"I see it as a product that might slowly replace leather, especially for vegetarians or vegans or people who don't believe in the way leather is being consumed in the luxury industry today," Kolade said.
"It's also an interesting challenge. It's difficult to work with. It's actually not meant for coats and that sort of thing."
His showpiece "bark jacket" is soft to the touch. The fig cloth is bonded with wool, and much lighter than leather. Yet Kolade himself points out that the coat isn't weatherproof yet.
"I'm going to experiment with the material. At this stage, it's not ready for a rainy or snowy day," Kolade explained. "But I decided to work with the material in a very raw form to introduce it to the fashion scene."
As for the price? Bark cloth is several times more expensive than leather. But Kolade says people are willing to pay for unique and ethically sourced luxury.
"Bark cloth is unique. It's inimitable. Every tree is different," Kolade said. "And as a result, all of my coats are unique. I think that's the element of luxury. Luxury products should be one of a kind. That's the message that I'm trying to send with this coat."
For the time being, anyway, Kolade's maple brown bark coat will probably not see wide distribution. But Kolade hopes that his creative use of this sustainable fabric will inspire other designers to try using it in their own designs, which could lead to an increase in demand and, eventually, a new livelihood for thousands of would-be Ugandan fig bark farmers.