What If China Hacks the NSA's Massive Data Trove?
The danger of creating data sets that would permit a foreign government or non-state actor to wreak havoc on Americans.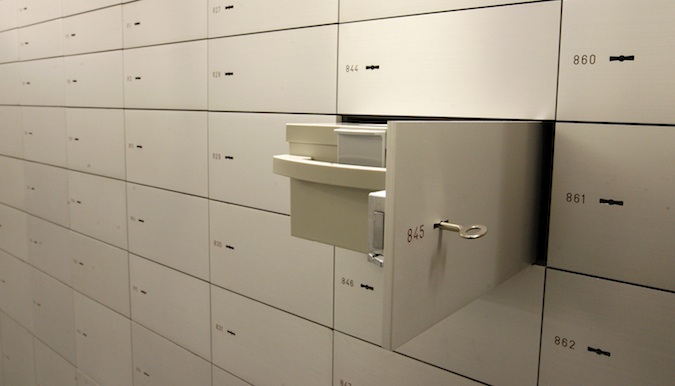 Reuters
Bradley Manning proved that massive amounts of the government's most secret data was vulnerable to being dumped on the open Internet. A single individual achieved that unprecedented leak. According to the Washington Post, "An estimated 854,000 people, nearly 1.5 times as many people as live in Washington, D.C., hold top-secret security clearances." And this week, we learned that the FBI, CIA and NSA were unable to protect some of their most closely held secrets from Glenn Greenwald, Richard Engel, Robert Windrem, Barton Gellman,  and Laura Poitras. Those journalists, talented as they are, possess somewhat fewer resources than foreign governments! So I naturally started to think about all the data the NSA is storing.
In the wrong hands, it could enable blackmail on a massive scale, widespread manipulation of U.S. politics, industrial espionage against American businesses;,and other mischief I can't even imagine. 
The plan is apparently to store the data indefinitely, just in case the government needs it for future investigations. Don't worry, national security officials tell us, we won't ever look at most of it.
Do you trust the government to keep it secure, forever, if others try to look? 
If so, why? 
Here are 5 terrifying scenarios:
1) China manages to get the NSA data.
2) Russia manages to get the NSA data. (It isn't like they never succeeded in placing spies in our government before.) 
3) Pakistan manages to get the NSA data. (They pulled off stealing the West's nuclear secrets.)
4) Iran manages to get the NSA data.
5) Saudi Arabia manages to get the NSA data.
Of course, it could be a non-state actor that gets ahold of the data too. Perhaps a successor to Al Qaeda.
What if one of these entities breached the database's security without our even knowing? 
Even assuming the U.S. government never abuses this data -- and there is no reason to assume that! -- why isn't the burgeoning trove more dangerous to keep than it is to foreswear? Can anyone persuasively argue that it's virtually impossible for a foreign power to ever gain access to it? Can anyone persuasively argue that if they did gain access to years of private phone records, email, private files, and other data on millions of Americans, it wouldn't be hugely damaging?
Think of all the things the ruling class never thought we'd find out about the War on Terrorism that we now know. Why isn't the creation of this data trove just the latest shortsighted action by national security officials who constantly overestimate how much of what they do can be kept secret? Suggested rule of thumb: Don't create a dataset of choice that you can't bear to have breached.