The Remote Siberian Monument to the First Woman in Space, Who Launched 50 Years Ago Today
Valentina Tereshkova flew into space twenty years ahead of the first American woman to do so, Sally Ride.
From above, the location of 53°N, 80°E doesn't look like much: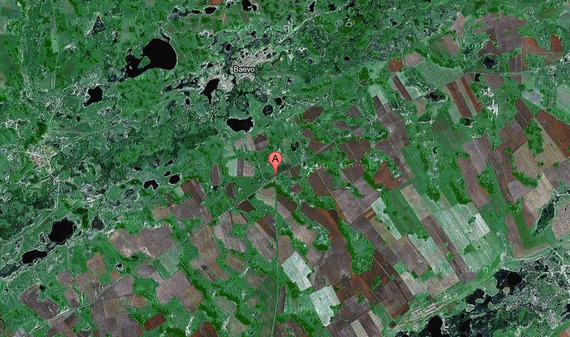 But this little place on the Russian steppe, in the farmlands four hours southwest of the Siberian city of Novosibirsk, is where Valentina Tereshkova touched back down on the ground after spending three days in space, the first woman to orbit the Earth. She launched on this day, 50 years ago.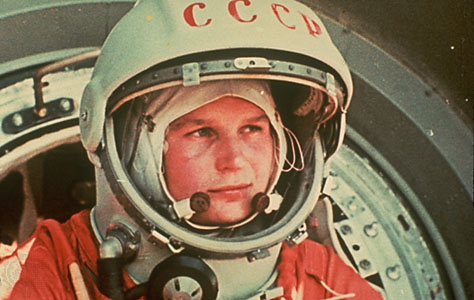 During her flight, which took place two years after Yuri Gagarin became the first human to go into space, Tereshkova circled the planet 48 times. Upon landing, she became "a poster image for Soviet space glory," and difficulties she encountered in space were carefully kept out of the public's view. Her achievement was a Soviet triumph, and on that little patch of Earth at 53°N, 80°E, a monument rose to commemorate it.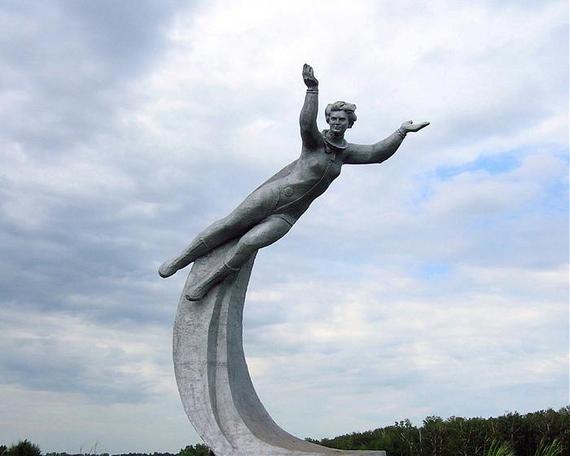 Wikimapia
Twenty years after Tereshkova's flight, Sally Ride became the first American woman in space. Since then, more than 50 women have flown in space, and astronaut Karen Nyberg is there right now.