More Than 90% of Adult Americans Have Cell Phones
Portable communication went from anomaly to ubiquity in record time.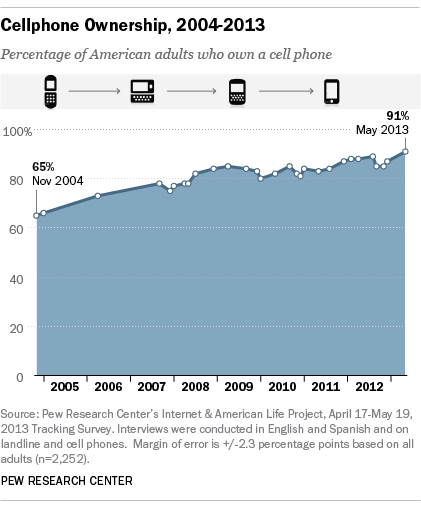 Just a quick note for your next PowerPoint deck on megatrends: more than 90 percent of adults now have a cell phone, according to the Pew Research Center's Internet & American Life Project. For people under the age of 44, that number is closer to 97 percent.
Pew calls the cell phone the fastest-adopted device in history. These things are subject to some variability because of when we start the clock, but the cellphone adoption rate is certainly up there with the radio and color TV, and far faster than computers or landline telephones.
Last note: We're not talking smartphones here but cell phones of any kind, even all those old Nokias.