Michael Eisner on Kickstarter: 'I Think It's Only Positive'
The consummate Hollywood creator on the web-driven way to fund creativity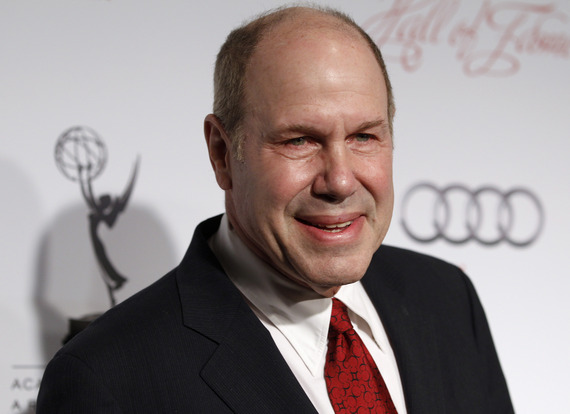 Kickstarter may be popular among producers of the maker variety. But what about producers of a more traditional strain -- say, Hollywood producers? And record companies? And movie studios?
During a discussion with Kickstarter co-founder Perry Chen at the Aspen Ideas Festival, Walter Isaacson asked Michael Eisner, who was watching the discussion from the audience, what he thinks of the crowdfunding service. The former Walt Disney Company CEO, Isaacson pointed out, made a living helping to build up artistic projects in the same way Kickstarter does -- but he did so through a studio system whose model is pretty much the opposite of crowdfunding. So what does Eisner think of the upstart platform?
"I think it's complicated -- and I think it's only positive," Eisner said. "I don't think it hurts the creative process in the traditional movie/television/publishing business -- I think if anything it helps."
That's because creativity is creativity, however it's arrived at. In Hollywood, Eisner said, there have been two main ways artistic projects have been created. The first -- and "it's a way I don't like" -- has been "the packaging way": "You take a hot actor, a hot director, a hot writer, and you package it." (Think of the typical summer blockbuster.) Or you take a strong idea and line up artists to help execute it. The other way, however, has been a more ground-up approach -- "what I've spent my life doing," Eisner said. You're walking down the street with someone, chatting, or you read a magazine article that inspires an idea for a movie. The ideas "come out of everywhere: they come out of your own head, they come out of the people you're associated with."
Kickstarter, Eisner said, is a kind of systematized version of that latter approach to production. If "there is a place where intelligent people are creating ideas -- if you're any good at the traditional movie or television or publishing business -- that's a source of creativity."
When it comes to Kickstarter's impact on artistry, he said, "I don't think there's anything negative."