Consider the Wine Glass
A wine glass is hard to hold and easy to break. And that's what makes it great.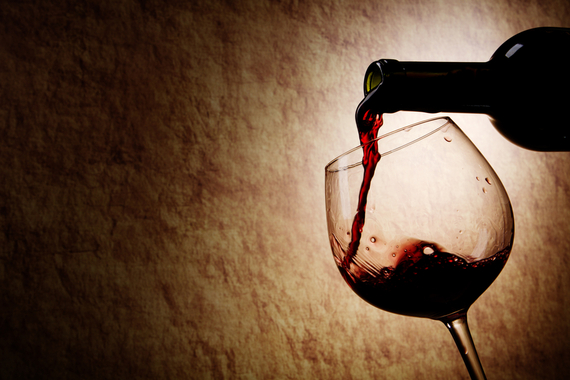 The wine glass is almost ridiculously impractical. It is fabricated, generally speaking, of thin glass. It is designed, generally speaking, as a bowl suspended on a spindly stem. It is easily breakable. It is hard to hold. It is difficult to clean. In some senses, the wine glass -- awkward, fragile, work-intensive -- is a specimen of poor design.
But the wine glass has endured in its current form, by and large, for centuries. Which would seem to suggest that, despite its seeming flaws, the goblet's delicate design has its redeeming qualities.
At a talk at the Aspen Ideas Festival today, the industrial designer Murray Moss mentioned the particular charm of the wine glass, with a focus on the object's impracticality.
Take vessels made of muslin glass, the delicate material that is, Moss put it, "the thinnest possible barrier between your lips and the liquid." It is the very delicacy of the glass that gives it its experiential value, Moss said. That's because delicate wine glasses, like all such tools, guide human behavior. "You come home from work; you pour something into this glass; you become more graceful," Moss said. You hold the glass in a particular way because you're aware of its fragility. You sip the liquid the vessel holds in a certain way because of that same fragility. 
"The glass," Moss said, "allows you to cherish something."
This is the occasional paradox of good design -- design that takes into account not only form and function, but also user experience. The tenuous structure of the wine goblet is the source of its experiential appeal. In this case, Moss said, "the glass's vulnerability to breaking" is precisely what "makes it a good glass."