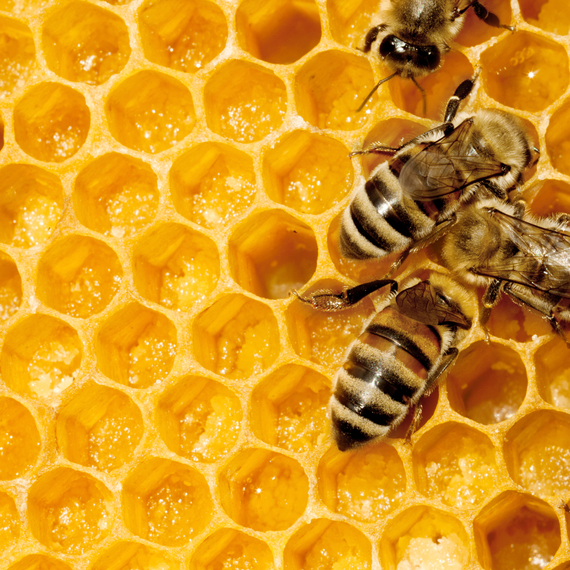 Honey bees are having a hard time of it. They're facing pesticides that can gradually weaken their bodies. They're dealing with parasitic mites that can impede young bees' development. They're existing within human monocultures that limit their nutritional diversity. All those things combined can lead to colony collapse disorder, a phenomenon in which worker bees abruptly disappear, dooming the entire hive -- and threatening agricultural stability in the process.
Researchers at Washington State University think they've found a possible solution to those problems. It involves bees from both the United States and Europe. It involves liquid nitrogen. And it involves a sperm bank. One that is, probably, really, really tiny.
Technically, the thing will be known as a "bee genome repository" -- a sperm bank that will make use of liquid nitrogen to freeze semen gathered from different colonies of honey bees. 
"We're trying to diversify the U.S. honey bee gene pool," explains Washington State's Susan Cobey. There are 28 recognized subspecies of honey bee, spread across Europe, Africa, and Asia. And the best chance bees have to fight the threats they're facing is to interbreed, producing offspring that might stand a better chance of fighting parasites and infections.