The Future of Brick-and-Mortar Retailers? Turning Into Datacenters
At least, that's one thing Sears is trying out.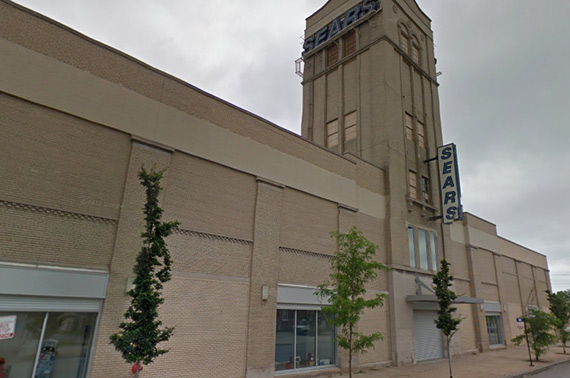 Sears! Once the catalog king, then an eminent brick-and-mortar retailer, and now, perhaps, a real-estate holding company that leases out space for computers that power the cloud.
Data Center Knowledge reported today that Sears had created a new unit -- Ubiquity Critical Environments -- to look into repurposing its shuttered stores as datacenters, starting with this one in Chicago.
Yes, this is this week's sign that the 21st century is upon us.
Sears Holdings has a portfolio of 2.5 million square feet of retail space. Not all of it will be suitable for housing server farms, but some percentage of it will be. Ubiquity is tasked with figuring out which stores could be converted.
Right now, mall sites are out, but you never know. "I don't think the industry is yet ready for a mall-based data center," Ubiquity's manager told the site. "That may take some time. The stand-alone location is optimal."
(Imagine wandering an empty mall. Closed, closed, closed. But behind each grate, you hear the whir of a shard of the Internet. Finally, you come to an open storefront. It's a Starbucks and there are 30 IT guys at makeshift standup desks.)
Sears is considering other options for its closed stores: renting them out as "disaster recovery facilities (euphemistically: "business continuity centers") or leasing their roofs to wireless carriers.
It's weird out there.
H/t: Motherboard