Reuters
I am grateful that Amory B. Lovins devoted so much attention to my piece, but I'm afraid I'm going to have to stand my ground.
As I understand him, Lovins makes five main critiques:
1) My article "is entirely about quantity of [petroleum] supply," when "mainstream analysts see 'peak oil' emerging not in supply but in demand." The purported lack of demand is because "oil has become uncompetitive even at low prices."
2) One of "many errors" in my article is my claim that economic growth and energy use are tightly linked.
3) Germany is not emitting more carbon dioxide today, no matter what I say in my article.
4) Renewable energy sources like solar power and wind power are cheaper than oil and natural gas (this is similar to the first critique).
5) Renewables do not "require massive storage and intercontinental transmission."
Each claim is incorrect. I will treat them in order.
1) Peak Oil. Contrary to Lovins, "mainstream analysts" do not see "peak oil" as a question of demand, rather than supply. In The Quest (2011), Daniel Yergin, probably the world's best-known energy analyst, describes "peak oil" as "the fear that the world is near or at the point of maximum output, and that an inexorable decline has already begun, or is soon to set in." The first page of Peaking at Peak Oil (2012) by Kjell Aleklett, president of the Association for the Study of Peak Oil and Gas, the most important peak-oil group, defines it as the "point in history when oil production reaches a maximum possible rate, Peak Oil, before declining." "Since 2005," Aleklett goes on to say, "our use of oil has been limited by production, not demand." In other words, "mainstream analysts" see peak oil in precisely the opposite terms from those used by Lovins.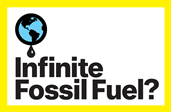 A debate on the future of energy
Read more
Is "oil uncompetitive even at low prices"? Lovins's assertion is glib, to put it kindly. His stated example is the "uncompromised, oil-free U.S. automobile," which he argues could run far more cheaply than a standard gasoline vehicle. Lovins' source for this claim is Reinventing Fire, whose principal author is ... Lovins. The automobile in Reinventing Fire is Lovins' "hypercar," an ultralight electric/hydrogen/biofuel vehicle which in various incarnations he has been futilely urging carmakers to produce since 1991.