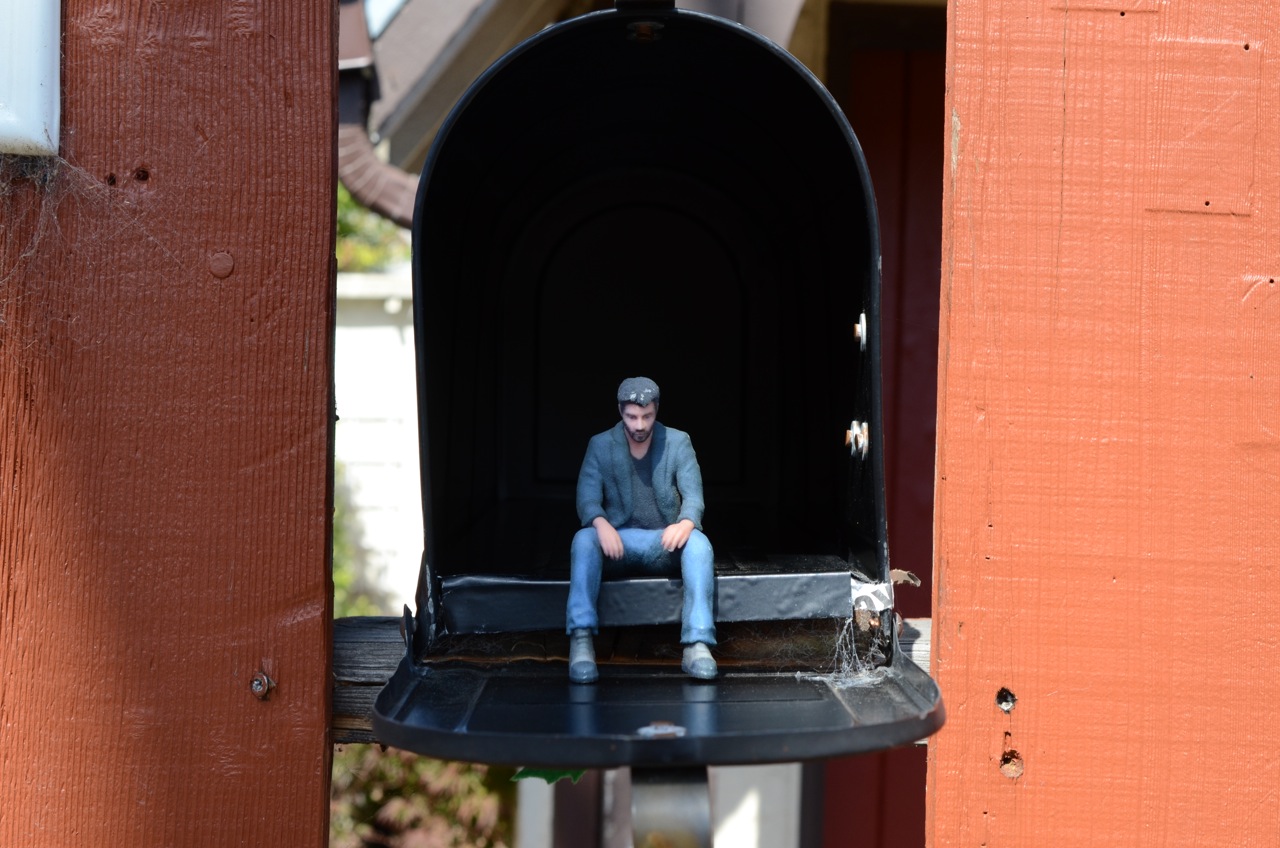 It all began in June of 2010 when a photographer spotted Keanu Reeves eating a sandwich on a New York park bench. In one shot, Reeves looks dejected for reasons unknown. The image was metastatic: he was isolated from the original and pasted into new scenes all over the web. Sad Keanu was born, and then reborn, as a life-like 3D rendering.
But that was all in the computer. Now he'd been printed. This was the real world. What had the the flip-flop done to him? 
Light did not reflect off Sad Keanu the way it was supposed to. It was as if the photons knew he did not belong here.
I remembered reading The Indian in the Cupboard, and hoped Sad Keanu would come to life. Maybe he would be voiced by a former comedy star -- Pauley Shore perhaps, tuned to that Serious-Robin-Williams pitch. I imagined what Sad Keanu might want. A sandwich, I decided. And we rode to the store.
The light kept catching him at odd angles. He was all odd angles, it seemed.
Would he want to make his own sandwich, picnic-style? I placed him in the cheese case.
But he wasn't interested.
He seemed more at home with the pre-made stuff.
At the green grocer, he tried grapefruit.
But liked melon best.
Nothing could cheer Sad Keanu up, though.