Felted Atomic Weapons: Most Incongruous Medium/Content Pairing Ever?
Well, this is... unexpected.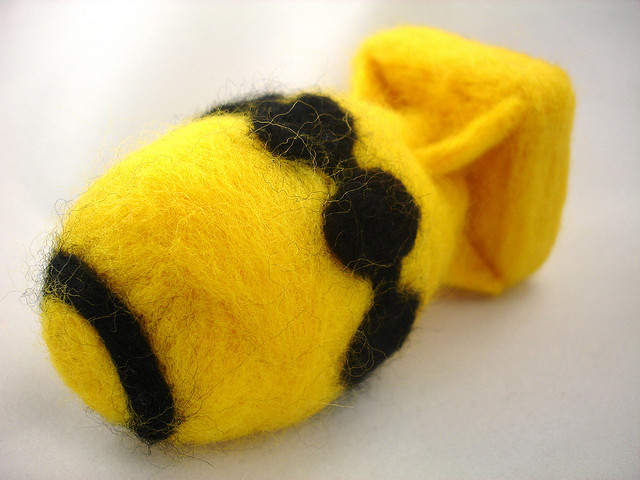 Felt artist Nifer Kilakila has come up with the world's most incongruous medium/content pairing: felted atomic weapons. Also: felted guns, felted conventional bombs, felted hand grenades, felted revolvers, felted brass knuckles (the latter three in pink to boot). As she calls them, "Weapons of mass plushiness." I don't know quite what to make of them, but I do admire her handiwork.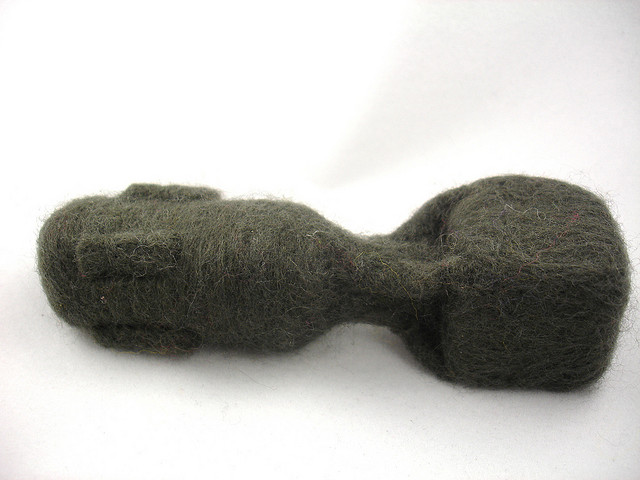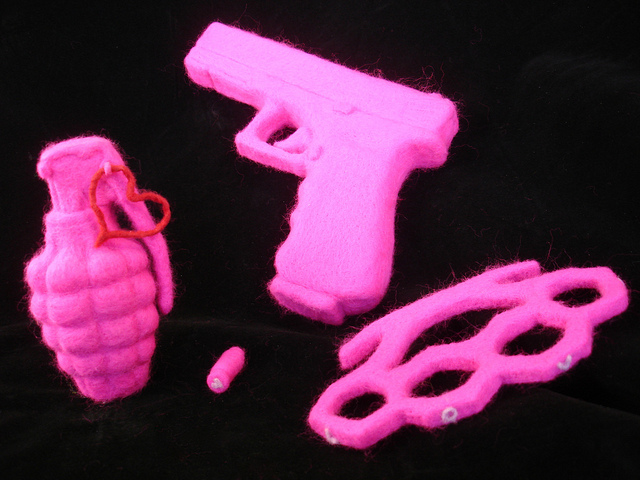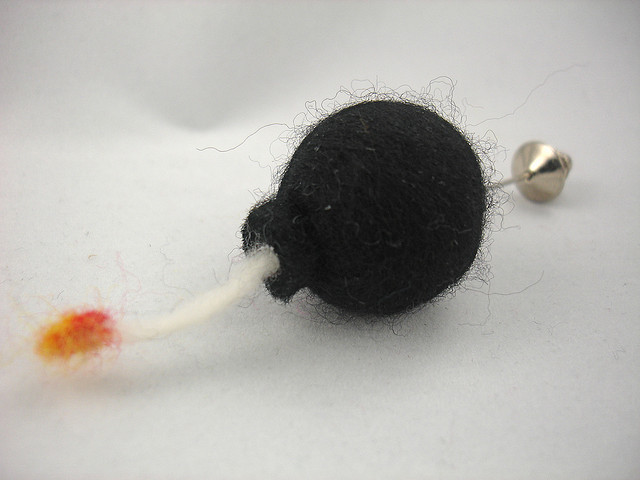 For more, check out her great Flickr page here and her site here.
---