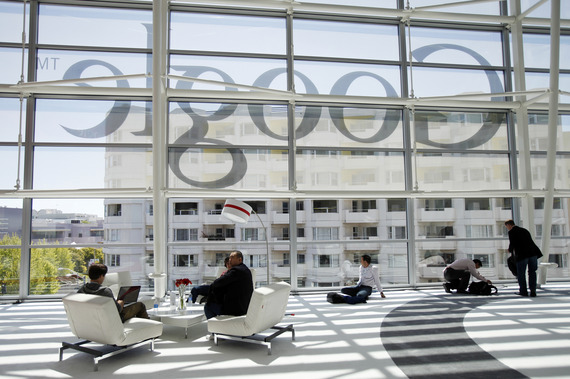 Reuters
If you're not paying for a product, the saying goes, then you're the product being sold.
Another way of saying this is that you and Google -- and you and Twitter, and you and Facebook -- do not enjoy an egalitarian relationship. The digital world, given its crazy capacity to scale, inverts the core, crusty logic of the consumer/producer relationship -- the customer is always right -- and turns it on its head. It puts the power almost singularly on the side of the product-providers. 
For the most part, we consumers have very few modes of recourse when it comes to dealing with the companies that feed our digital addictions. It's either shut our accounts or shut our mouths. There aren't many options in between.
There may be a way to change that, though. In an essay in The Nation, the philosophy professor Evan Selinger and the legal scholars Ari Melber and Woodrow Hartzog make the case for re-imagining the digital contracts that govern our relationships with the companies that provide so many of our experiences of the Internet. A "People's Terms of Service," they argue, would attempt to reframe standardly opaque TOS agreements -- arrangements that often amount, the scholars say, to "contract abuse" -- in order to make them more equitable to consumers.