A Robot Just Broke the Human Record for Miles Driven in Space
Another victory for Opportunity, the spunky little rover driving on Mars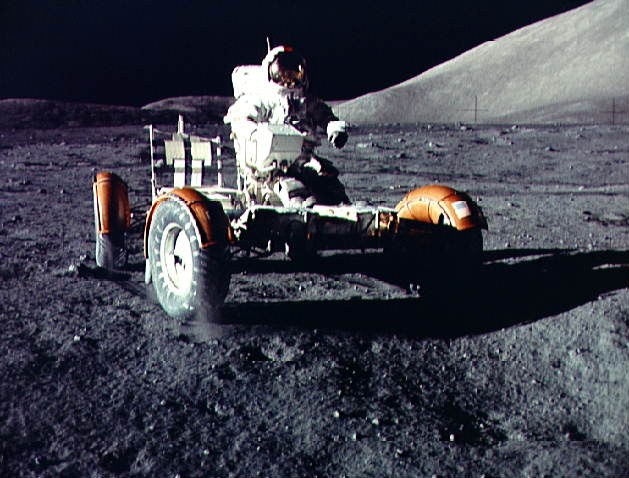 In December of 1972, the Apollo 17 astronauts Eugene Cernan and Harrison Schmitt got to do something awesome: They took a joyride on the moon. A long one. The pair piloted their mission's Lunar Roving Vehicle 19.3 nautical miles (which is also 22.210 statute miles, or 35.744 kilometers) over the moon's dusty, roadless terrain, collecting scientific samples along the way.
Their trip -- Thelma and Louise, with a better car and a happier ending -- was notable not just for the photos it produced or the payloads it collected. The distance Cernan and Schmitt traversed on that foreign soil -- those 20-odd miles of moon-driving -- has marked the longest stretch that any NASA vehicle has ever tread on ground other than Earth.
Until now, that is.
Today, the team that operates Opportunity, NASA's unexpectedly long-lived Mars Exploration Rover, received a transmission from the Red Planet: The rover, moving from one segment of Mars's Endeavor Crater to another, drove 263 feet. Which means that Opportunity's total odometry since it landed on Mars in January 2004 is now ... 22.220 statute miles.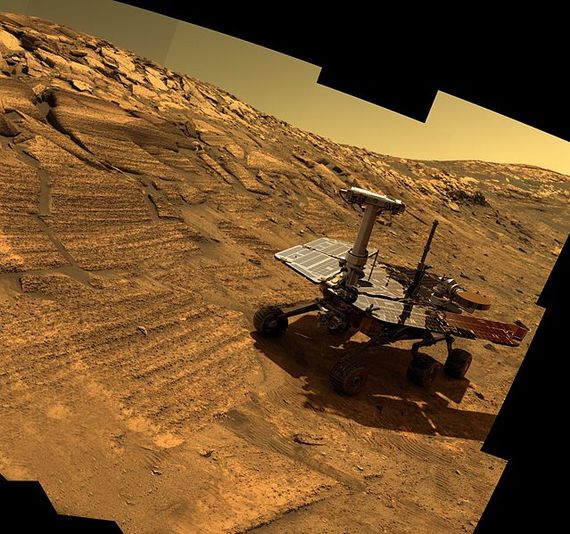 Which means, yes, that a robot, rather than a human-driven rover, now holds NASA's space-based driving distance record. (NASA doesn't hold the world's overall record for other-worldly driving, though: That honor goes to the former USSR, whose remote-controlled Lunokhod 2 rover, in 1973, traveled 23 miles on the surface of the moon.)
So how does Cernan feel about having his more-than-40-year record broken by the little rover that could? Fine, actually. The new milestone -- and the fact that it would be achieved by a robotically piloted vehicle -- were, all things considered, pretty much inevitable. "The record we established with a roving vehicle was made to be broken," Cernan said, "and I'm excited and proud to be able to pass the torch to Opportunity."