7 Reasons Killer Whales Are Evil Geniuses
Eating baby seals is only the beginning.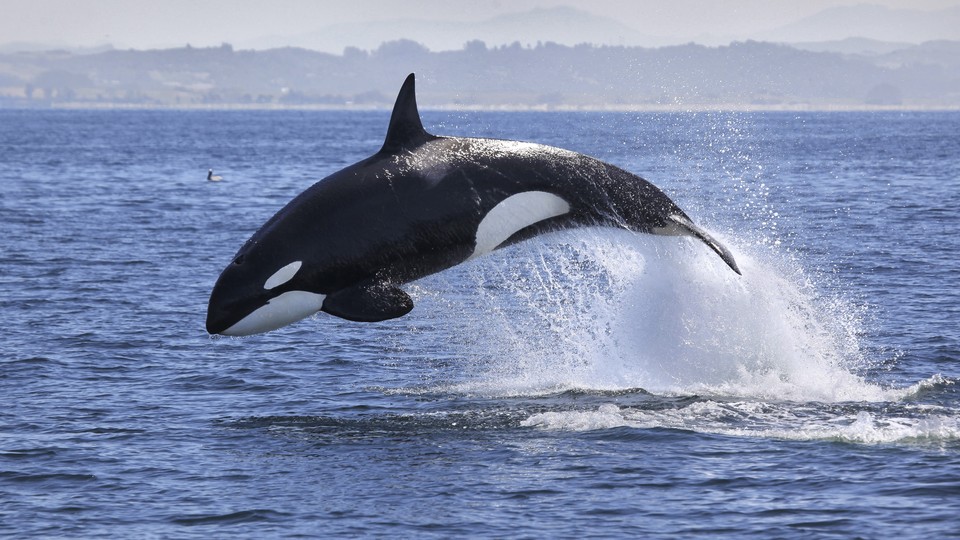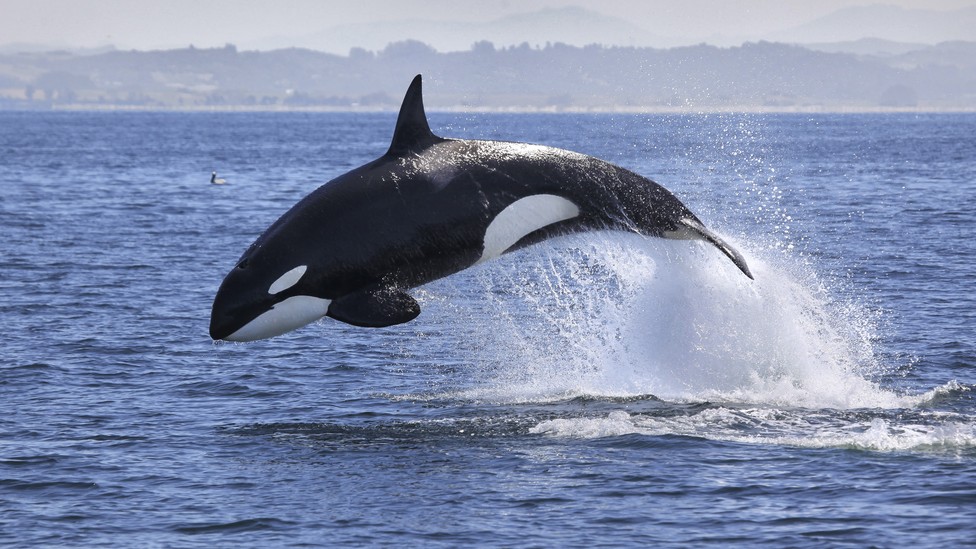 Over at Wired Science, a photographer caught a stunning sequence of a killer whale in Monterey Bay flipping a dolphin out of the water and then eating it. Apparently, they do this regularly! "I have seen this with several different species of dolphins from various places around the world, so I think that killer whales probably do this regularly but not commonly," a NOAA ecologist told Nadia Drake. "With slower swimming species, like seals and sea lions, killer whales prefer to use their tails to swat them out of the water." Just go look at the ridiculous photographs.
Yikes. So that's reason number one: they kill dolphins, and who doesn't love dolphins?
Perhaps, though, we should more firmly establish that they are evil.* They kill baby things. So many baby things and in so many innovative ways! Baby seals. Baby sea lions. Even baby sperm whales!
Reason number three: they eat penguins. Penguins!
Reason number four: they kill sea turtles. If you're animal that appears on the folders that elementary school students might carry, LOOK OUT.
And let's not forget: even other whales don't like them. In this BBC video, two humpbacks try to stop a pod of orcas from killing a gray whale baby. They don't succeed, but spend six hours trying to stop them from feeding on the body.
Reason number six: they know martial arts. Or at least they have a killer move that one orca biologist calls the "karate chop" in this Daily Mail article. This is it: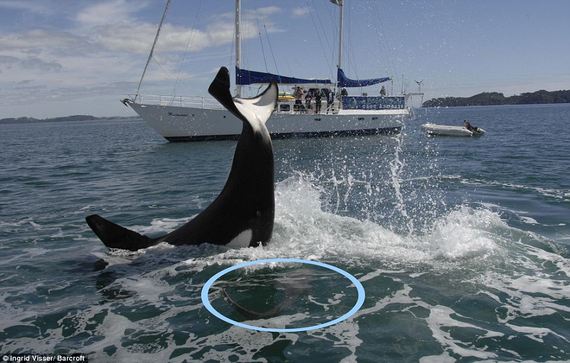 Reason number seven: they swim in unison to 'wave wash' seals off ice floes. In other words, they don't respect home base! In any game, there's got to be somewhere off limits. And in the deadly game between Weddell seals and killer whales, you'd think the safe zone would be ice floes. But look at what these killer whales go and do: they wash the seals off the ice and into the water by swimming in unison to create a wave. That's evil! Also, genius.
* Yes, I realize that evil is a human moral category that we can't seriously apply to non-human entities. But let's pretend, shall we?