Why Do People Use Facebook?
Mostly to relieve boredom, but every once in a while to express political and social views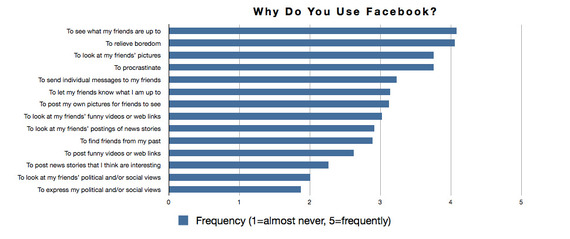 Embedded in a complicated paper Megan Garber covered for us, we found a survey of 623 people's reasons for using Facebook. A few caveats: 71 percent of the respondents were students and 69 percent were female, so it's a specific population of users. The respondents were asked to rate how often they used Facebook for various reasons on a five-point scale. What comes in dead last? "To express my political and/or social views." First? "To see what my friends are up to." And that's followed closely by, "To relieve boredom."