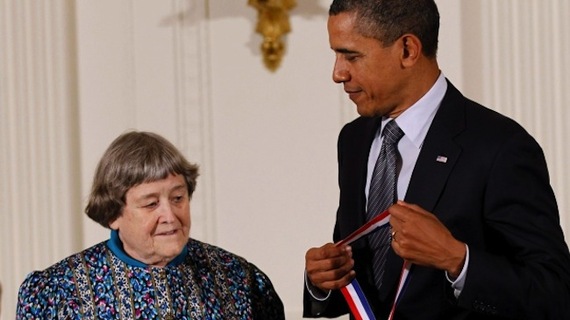 The controversy started, as it so often does, with beef stroganoff.
Last week, Yvonne Brill -- a pioneering rocket scientist best known for her work developing the technologies that help keep our satellites in orbit -- passed away. And she was, unsurprisingly, given an obituary in The New York Times. The first line of that obituary, though, was a little less unsurprising. Because it originally read like this: "She made a mean beef stroganoff, followed her husband from job to job and took eight years off from work to raise three children. 'The world's best mom,' her son Matthew said."
Stroganoffed
Oof -- the husband-follower and kid-haver and meat-cooker, who was also a rocket scientist! This was bad for several reasons, which was why the Times has since updated its wording. There's the gender issue, first of all: the fact that it's nearly impossible to imagine a male scientist of Brill's standing getting stroganoffed in this way. ("Oh yes, by the way, Number One Mom Yvonne Brill, Preparer of Divine Beef Stroganoff, Cleaner of Messy Diapers, also invented a little system that helped make satellites work," Jezebel had it, while io9 called the meaty lede "spectacularly awful.") Even Marie Curie's Times obituary, written in 1934, had the good sense not to mention Pierre until its eighth paragraph.