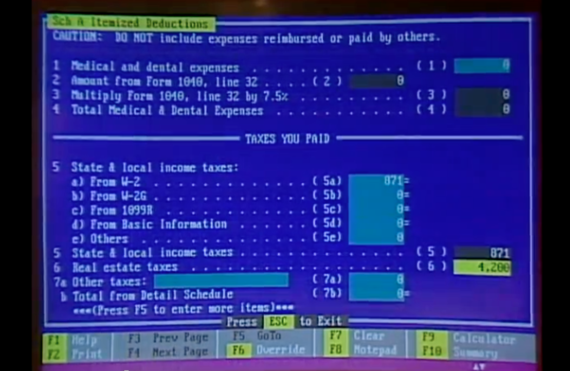 "Computer Chronicles" via the Internet Archive
If nothing is certain but death and taxes, it's telling that death often seems more pleasant. Doing taxes is, inevitably, excruciating. All those forms. All those numbers. All that bureaucratese. No wonder we all procrastinate.
But at least it's not the early '90s. Back then, when personal computers were new, software designers and the IRS alike were experimenting with ways to use computers to replace mailed-in tax forms. The results were, as so much software was back then ... clunky. And text-based. And oddly fluorescent. Those early tax prep programs replicated analog tax documents in digital form; their main value-add, besides offering their users a whiff of The Future, was that they did your tax calculations for you.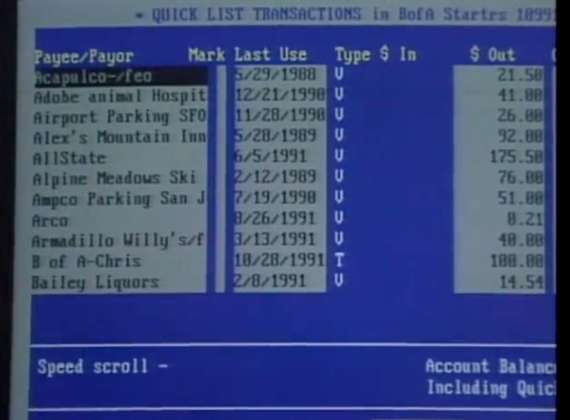 "Computer Chronicles" via the Internet Archive
But that didn't stop them from proliferating. As early as 1991 -- the same year that AOL for DOS was introduced -- there were no less than 15 options for computerized tax preparation. There was J.K. Lasser's "Your Income Tax." And "Taxcut 1040." And "Easy Tax." And "Tax Preparer." And "Personal Tax Filer." And "MacInTax." And "Taxcut EZ/A." And, yes, "TurboTax for Windows."
All those offerings were, despite their simplicity, expensive. They ranged in price from $70-$100 ($119-170 in today's dollars). Compare that to today's largely web-based apps, whose paid versions start around $35 -- and which are, the misery they mediate notwithstanding, much more sophisticated and user-friendly than those early versions.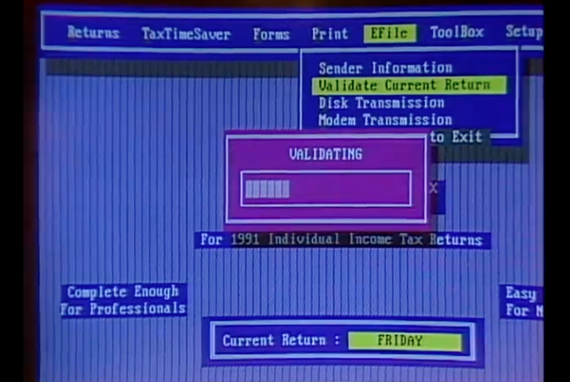 "Computer Chronicles" via the Internet Archive
Computer-based tax prep was, in 1991, cutting-edge enough to have an episode of "Computer Chronicles" dedicated to it (archived, in full, in the video below). "Today's sophisticated tax software," the show's host says, "is almost like having a CPA in your CPU!"
Via the Internet Archive and Mental Floss