Now, With No Further Ado, We Present ... the Digital Public Library of America!
Three questions with the project's executive director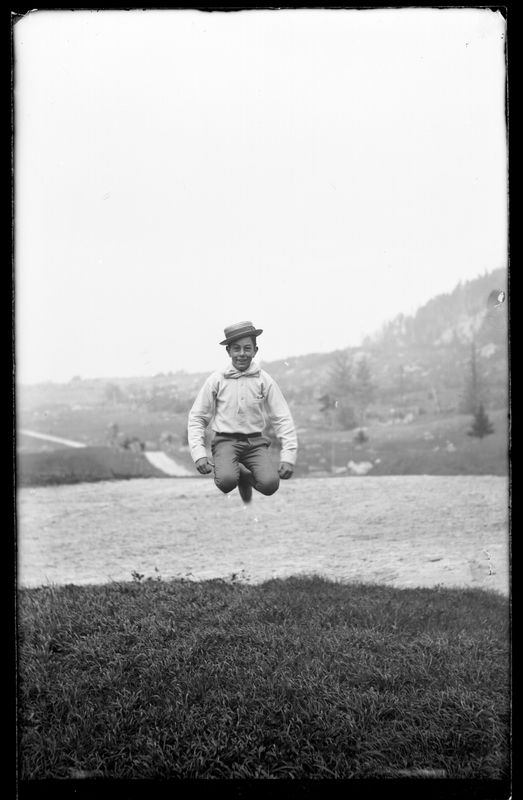 Two-and-a-half years ago, at a meeting in Cambridge, leaders of 42 of America's top libraries and research institutions decided that the time had come to build something together. But what was that thing? After a half hour, Robert Darnton told The Atlantic last year, the group was able to agree on a single sentence: "It's a worthy effort, and we are willing to work together toward it." The "it" in question: a national, digital public library.
If that moment was the Digital Public Library of America's conception, then today is its birth, with the launch of DP.LA, the effort's online home. I asked executive director Dan Cohen about what the DPLA had become in those intervening 20 months, and how he saw its role in American public life going forward. A lightly edited transcript of our conversation follows.
What is the Digital Public Library of America? What do you hope it will become?
The idea behind the Digital Public Library of America is fairly simple actually -- it is the attempt, really a large-scale attempt, to knit together America's archives, libraries, and museums, which have a tremendous amount of content -- all forms of human expression, from images and photographs, to artwork, to published material and unpublished material, like archival and special collections. We want to bring that all together in one place.
One big part of the DPLA will be its brand-new website, DP.LA -- a nice, short URL. It works great on mobile phones too. It's a modern, responsive website.
But also, by bringing them together, I think we're also in a sense making those collections much more usable. When people come to the website, first of all, they'll be able to find a lot of content that exists out in smaller archives and collections much more easily. They won't have to go to hundreds or thousands of websites to find this amazing, unique scanned content from America's heritage and, indeed, from the world's -- because we have people from all over the world here, and archival content from all over the world.
So there will be a real element of discovery -- both directed discovery and also coming across new things through serendipity, things you might not encounter otherwise.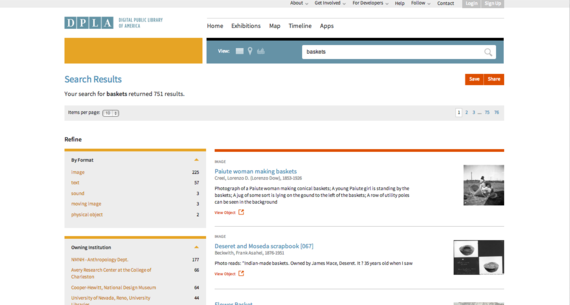 There will also be very innovative ways to search and scan across these collections. For the first time users will be able to actually browse an archive's collections using a map. We're using Open Street Map and people will be able to zoom into particular localities and see what any collection might have about that particular locality -- whether it's a big collection like the Smithsonian or the National Archives or a very small county historical society.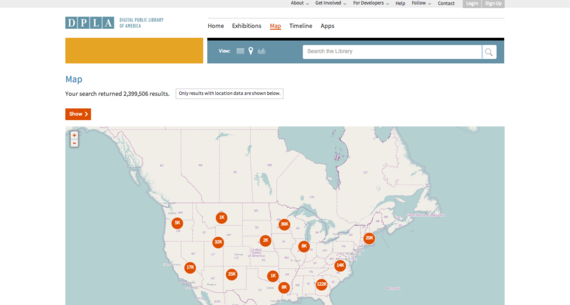 Beyond those really innovative discovery tools, there will also be two other elements to the DPLA that, I think, people may not get right away by going to the site. The second main thing, beyond the portal at DP.LA, is that we will have a platform that others can build upon. All the data will be licensed under CC0 -- that's really a public domain declaration. It means that we're giving away all this data for free for people to use in whatever way they want. And we will have an API -- a very powerful API -- that third-party developers will be able to use to create innovative apps based on the contents of the DPLA. So if you're a developer of a mobile app, maybe one for a local walking tour of a city, you can take the material you already have and mix it up with all the great content from the DPLA for that particular location.
And indeed as part of the process of ingesting this information about all of these items from all across the country, we are in the process of geocoding as much of them as possible, so that they'll work great in those kinds of GPS-based devices and apps. So, that platform is going to be a big part of it and we're hoping to see a lot of partners -- commercial and non-profit -- use that.
Then I think the third big piece is that the organization is really going to act as a very strong advocate for public options for reading and research in the 21st century. We really want to work to expand the realm of publicly available materials. So, obviously, a big part of that is working with non-profit groups like libraries, archives, and museums to get that stuff online and out to the public, but there will also be a component here where I'm going to push, along with my colleagues at the DPLA, to see how we can get other materials into the DPLA and out to the public. It very much has that spirit of the public library. We want to make the maximal amount of content available in a maximally open way.
I think that there will be initiatives that you see in the coming years to work on things like e-books, which are kind of a mess right now; it's really hard to even lend an e-book to your partner, compared with a physical book. We'll be looking at ways, for instance alternative licensing, to make content available as much as possible.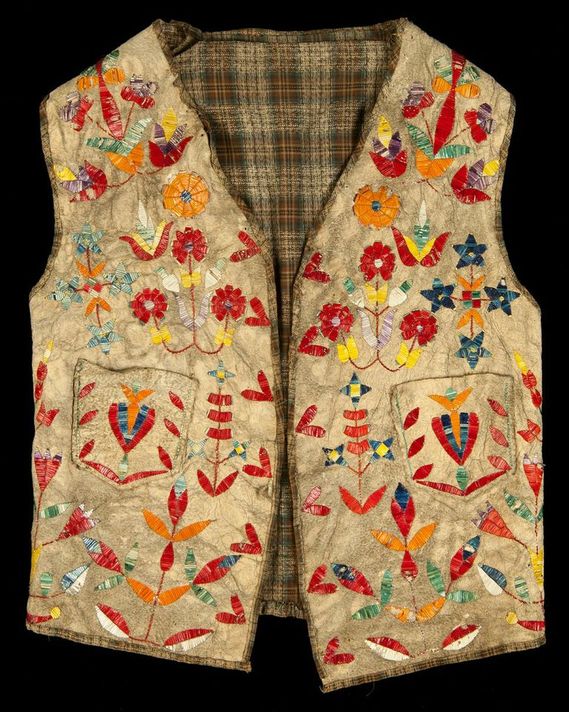 Can you give us examples of collections or items that are part of the DPLA that people can look forward to exploring?
Sure. We have a set of material that comes both from very large content hubs -- that includes really large collections like the Smithsonian, the National Archives, New York Public LIbrary, the University of Virginia, Harvard -- really big places, places that have millions of items and that have really incredible content. Smithsonian has 130+ million items. They've already donated, I think, about 800,000 items, and this is all kinds of things, from material culture to works of art and records and things like that. That will also be blended together with local content, which is brought in through things we are calling service hubs rather than content hubs. Service hubs -- and this is where people probably haven't heard as much about these organizations -- are actually about 42 state and regional digital libraries, things like the Digital Library of Georgia, Minnesota Digital Library, and Mountain West Digital Library, which covers Utah and parts of states right nearby. And those digital libraries, which I think are a little bit under the radar, are actually already doing an amazing job collecting digitized content from very small historic sites -- libraries, archives, and museums -- in their particular state or region.
The way we work is kind of in a networked fashion. A lot of this content, which is very unique and really has only been available at the local level, gets pulled up from those local sites into one of those 42 service hubs and then makes its way through those service hubs to the DPLA. We act as the top-level aggregator of all this great material, and the service hubs do an amazing job of normalizing the metadata and bringing in this content from thousands of sites across the United States.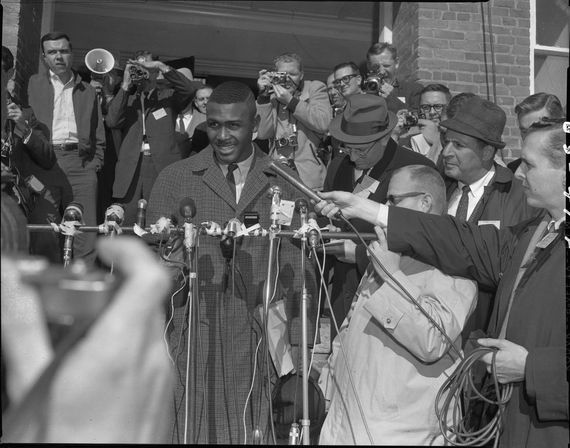 So we've already announced partnerships with a half-dozen of these service hubs, and we're hoping to raise additional funds to partner with the remaining ones as we go forward. And so the kinds of things that you'd see in there ... We have everything from daguerrotypes of Abraham Lincoln; we have images of women marching for the vote in Kentucky, from the Kentucky Digital Library; we have a lot of really amazing Civil Rights Movement content, from the Digital Library of Georgia and elsewhere; we have the book Notes on the State of Virginia written by Thomas Jefferson; we have paintings by Winslow Homer. It's really a full array of things.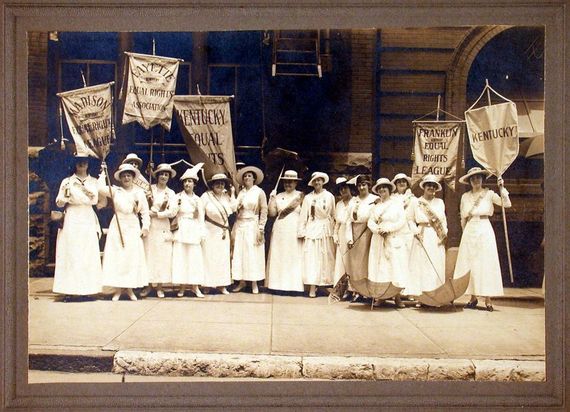 One thing that was just brought to my attention recently -- and this is really remarkable -- is this 1919 home movie of an African-American backyard ball game, which came in through the Georgia Digital Library.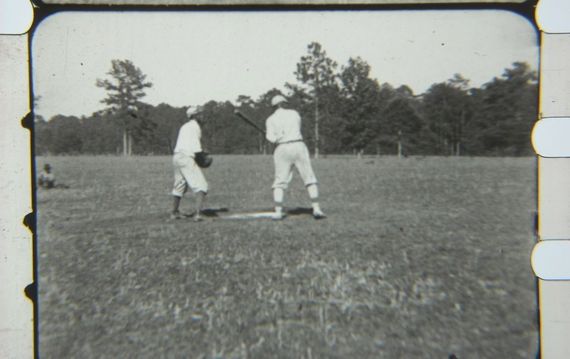 So it's that kind of stuff that, really, generally doesn't see the light of day, that visitors to DP.LA will be able to see for the first time.
I think everybody has an understanding about the role a public library plays in their town and in their own lives. Can you talk about how the Digital Public Library of America fits in with the role of libraries going forward in the 21st century?
We really want to be strong partners of public libraries and research libraries as wel. We see ourselves as playing a very complimentary role, first of all, in terms of the kind of content you'll see at DP.LA. It really is just an extension -- with very little overlap -- with what your local public library will have. About 80 percent of the books that circulate in a local public library are very recent -- best sellers and genre fiction. I don't see, anytime soon, the DPLA having that kind of material, although we'd like to have -- and expect to have -- millions of items from older books in our collection. And also, your local library doesn't have thousands of works of art and archival materials and things like that. So in that way we don't have overlapping content.
I also think that we're going to provide some really unique services that will help supplement what's going on in public and research libraries. For instance, that map interface is a way to browse the collections. That's not generally an interface that you see on your local public library's website. I live in Vienna, Virginia, and we have a great public library that I'm an avid user of and my kids are avid users of. If that local library were to scan in content from Vienna, they could upload that into DPLA and get all the great value of having an API and map-based browsing -- things that they are unlikely to build on their own, since most libraries are not running that kind of technical infrastructure. So I think that we provide a great technical layer for these collections.
Beyond that, I think that we also want to try to work with other libraries, archives, and museums to do some coordinated action on things like access to new materials. I hope that the DPLA can act, in some senses, as a market maker. I hope we can bring a huge audience to content, and when that happens, you might have, for instances, authors or publishers becoming very interested in how they might be able to put materials into DPLA to attract new readers and researchers.
So I think that there are a lot of elements of complementarity. We're not a physical library. There's still a lot that physical libraries do extremely well. They provide spaces for study; they provide meeting spaces, spaces for public readers; they also provide access to physical content that is better in physical form. I still, for example, love children's books in their physical format versus a digital format on my laptop. And also they provide Internet access for millions of Americans still. Public libraries are at the heart of their communities. They serve an important role. If you actually look at foot traffic into public libraries, it is not going down. These are still very vibrant places. There is no way that we can replace that, that physical presence that public libraries have. But we want to work with them to see how we can expand their mission of providing open access to materials, which has always been a really strong component of American citizenry.