Must Love Rocks: Stonehenge Is Seeking a 'General Manager'
If you're looking for a job, why not apply to oversee the world's most famous megalith?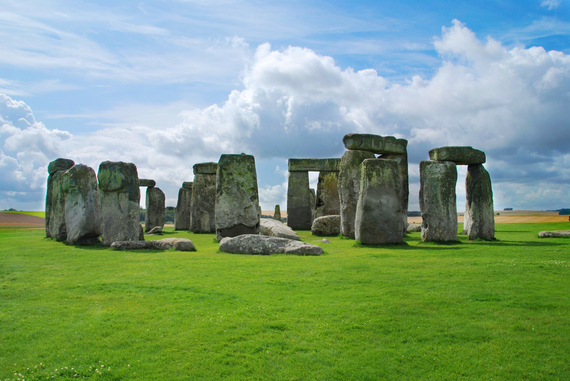 Are you a people person? Are you an effective communicator and a highly motivated self-starter? Do you like rocks?
Then English Heritage may have just the job for you. The firm, which manages 420 historic properties across Britain, is looking for "an exceptional senior manager" to oversee the "visitor experience" at one of the world's most famous historic monuments: Stonehenge. (Yep, that Stonehenge.) The ring of standing stones, erected perhaps as early as 3000 BC, has been one of the world's most popular tourist destinations -- and, come December 2013, the site will offer a revamped visitors' center and exhibition galleries. The General Manager will oversee that center.
The person who fills the GM role will lead a team of 80 employees and more than 100 volunteers, and will report to English Heritage's Historic Properties Director. He or she will "have a unique opportunity to lead Stonehenge into a new era."
Here's more, in delightful JobAd-ese:
The successful candidate will be a dynamic and inspirational leader, with relevant experience at a major visitor attraction, ideally in the cultural sector. Exceptional stakeholder management will be crucial, along with sophisticated influencing and persuasion skills, an entrepreneurial spirit, and the confidence and ability to represent EH at a senior level.
You have to love the progression here: From ancient humans, working over centuries to create the mystery-laden megalith, to contemporary humans, discussing ways to market it. But despite the strategy talk and the PowerPoint slides that will likely accompany it, the General Manager of Stonehenge will have one obvious connection to the megalith's past: As English Heritage's Tim Reeve told the BBC, one of the General Manager's subsidiary jobs will be to liaise with neo-druid leaders, helping to oversee arrangements for the ceremonies that those leaders conduct to celebrate the summer and winter solstices. The General Manager will work to guarantee, essentially, that the rocks of the 21st century remain as faithful as possible to the rocks of prehistory. It's "important," Reeve notes, "to ensure we keep the dignity of the stones."
H/t Ed Yong