The Best Kind of Graffiti Is 3D Graffiti
Peeta's provocative work skirts the line between the physical and digital worlds.
November 2012 (Settimo Torinese, Italy)
The Italian graffiti artist Manuel Di Rita -- nom de street: Peeta -- has been working with graffiti since 1993. And he has, sometimes quite literally, elevated the art form. Peeta is best known for his 3D graffiti art, bending and blending his paint so deftly that it seems to hover over the flat surface that would try to contain it. Here, let Peeta explain:
In my work, I endeavour to realize the sculptural quality of individual letters, namely the ones that spell out my own moniker Peeta. I break them from their generic typographical form, stylizing them with shape and volume beyond its mere semantic function. Thus my own lettering is brought into the fluidity of the urban, where words are continuously ruptured from their own histories, readapted into idiom and gestures learned off the street. The final result derived from the fusion between traditional lettering and three dimensional style has ended up in giving life to a unique kind of visual rhythm, created by the intersecting lines between sections of conic, cylindrical and twisting surfaces. The role of sculpture comes to be essential for this purpose. It represents for me a direct contact with three-dimensionality in order to understand the rules of light and shadows and to reproduce them ....

My works are aimed at revealing the deceptiveness of human perception, the fallacy of narrow and fixed points of view through visual tricks which, proceeding from the attempt to confer a three-dimensional semblance on a pictorial representation, ultimately reveal their will to deceive.
This is the New Aesthetic, applied in its way to street art: It pays tribute to the digital world even as it resides in the physical. In Peeta's work, the natural mode of human vision -- the three-dimensional -- refigures itself as a kind of trick, obvious and manipulative at the same time. The paintings might be, as objects, basic paint on concrete (or metal, or glass) ... but they evoke as well cutting-edge technology. One of the next interfaces is the 3D interface, the flat surface that flirts with new dimensions. Peeta's graffiti works translate that shift from the physical world to the digital and back again. They dance the flip-flop, beautifully.
September 2012 (Banja Luka, Bosnia-Herzegovina)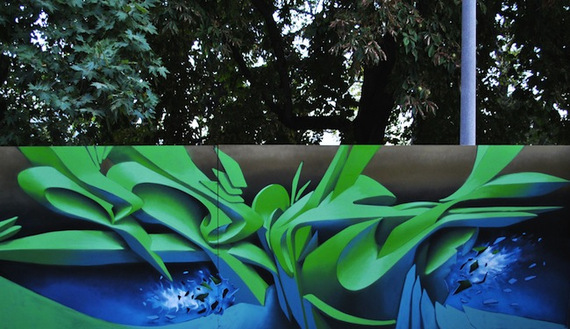 August 2012 (Naoussa, Greece)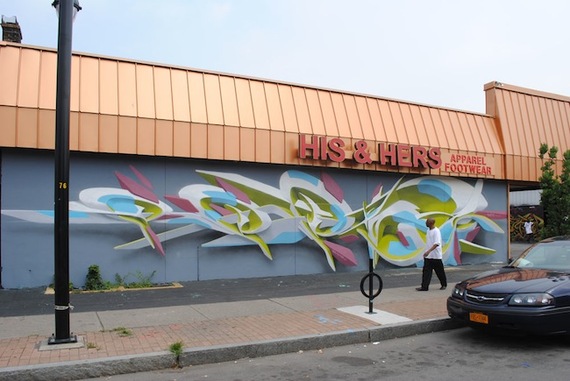 August 2011 (Rochester, NY)

March 2013 (Paris, France)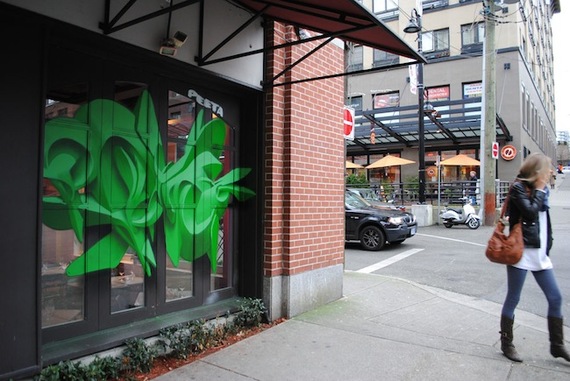 December 2010 (Vancouver, BC)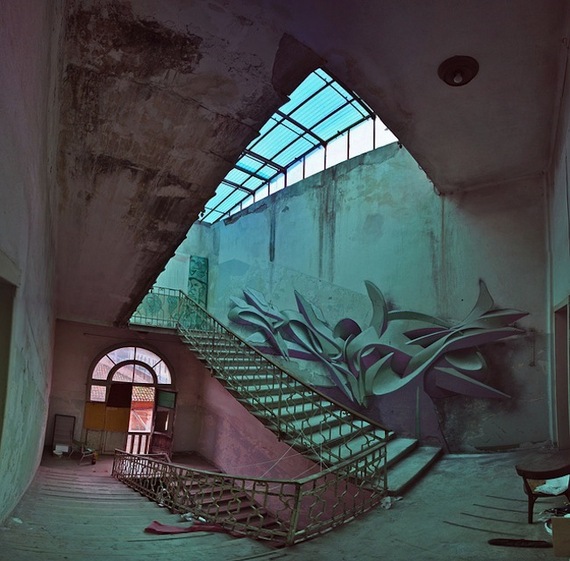 November 2012 (Marinoni Theater, Venice, Italy)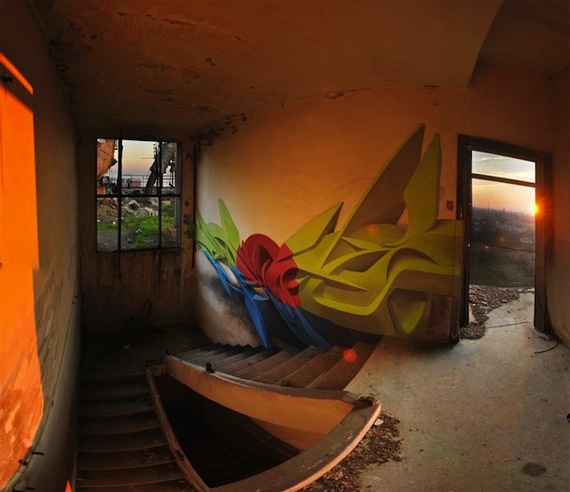 December 2012 (Venice, Italty)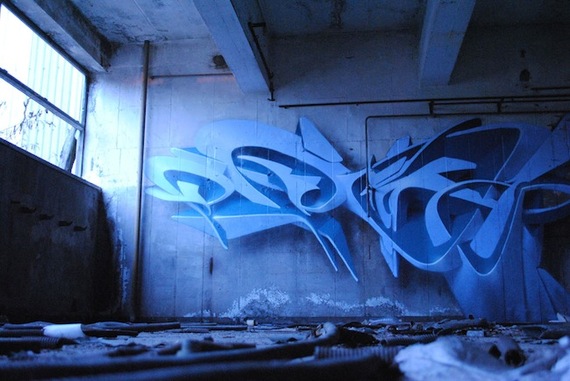 February 2011 (Venice, Italy)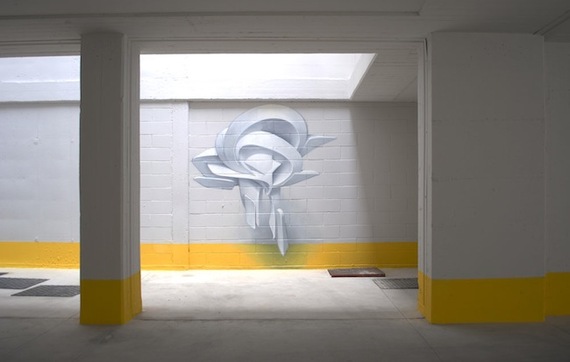 September 2010 (Milan, Italy)
Via Colossal