Report: Marissa Mayer Might Kill Off Yahoo's Content Business
Why do tech companies hate content?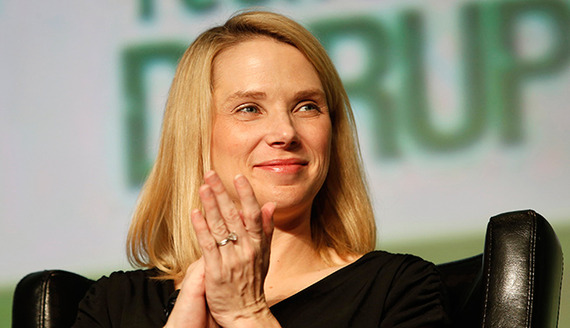 Reuters
Business Insider has an appropriately insidery take on Marissa Mayer's plans for Yahoo. Mayer wants to get rid of its original content business, the report says, in favor of user-generated content and media partnerships.
This is the key quote in the BI story, sourced to a "recently departed Yahoo executive":
Marissa may be a product genius, but Yahoo as it stands at the moment is an ads-for-content company, and she has shown no sign of recognizing that or valuing the profitable, good content businesses. I just don't get why you would destroy your functioning content businesses while doing a major revamp of the tech side. Why not revamp mail and search and apps and leave the cash-delivering content businesses alone? At least until the big stuff is accomplished.
If we take this exec's word for it, what's interesting is that content is making Yahoo money and yet they want to kill it off. Why? Content makers can't catch a break.