Newspapers, Delivered by Drone?
April Fool's! A province in France, "piloting" a non-piloted system for distributing the news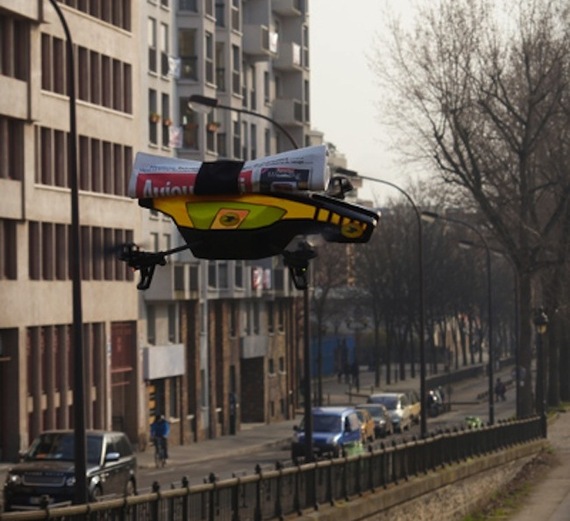 Aaaaaand ... if news-delivery-by-drone seems too good to be true, that's because it is. For the moment, at least. The drone-maker Parrot has finally responded to media requests about its "Parrot Air Drone Postal" by admitting that the service was, indeed, an early April Fool's prank. Very funny, guys. And very sorry to the rest of you for the errors contained below (maintained for posterity as originally published).  
Add one more to the list of career paths that are being obviated by robots: news delivery.
In Auvergne, a province in central France, residents get their daily news the old-fashioned way: through newspapers. But the delivery of said newspapers, apparently, will soon be executed with the help of high tech -- because it'll be done with the help of drones.
Auvergne's local postal service, La Poste Group, announced on its blog that it is partnering with the drone-maker Parrot to explore the wacky world of high-flying news delivery. The service will be called "Parrot Air Drone Postal," and it will make use of Parrot's quadricopter drones. To test its general feasibility, the delivery service is already being, er, piloted in Auvergne, Silicon Alley Insider reports, with a team of 20 postal workers and 20 drones. (The postal workers control the drones by a specialized app -- which they can use on iOS or Android devices.)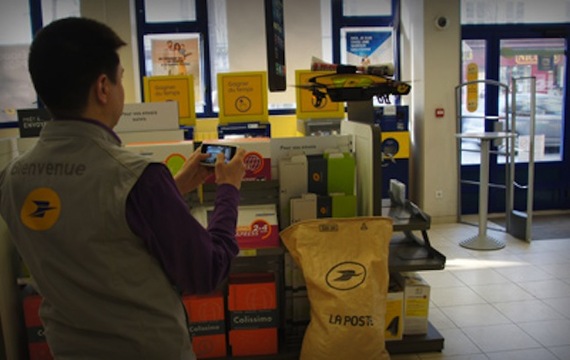 This may, oui, seem like an April Fool's joke with a French twist. But the idea itself is no joke at all: Drones are hoped to replace humans in package delivery in places far beyond France. The FAA been studiously streamlining the process for public agencies to safely fly drones in U.S. airspace, with the goal of allowing for "the safe integration" of all kinds of drones -- including for commercial purposes -- by September 2015. And FedEx founder Fred Smith has been a vocal proponent of the FedEx's fleet's conversion to unmanned vehicles, on grounds of cost, efficiency, and safety. The paper boys and girls of France may be some of the first package-deliverers to have their jobs transformed by drones. But they won't be the last.