Finale for Now on Google's Self-Inflicted Trust Problem
Let's hope this is a rough patch rather than the beginning of a trend.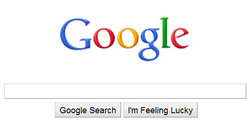 Early yesterday
I mentioned
that while Google's new Keep application, a nascent all-purpose notetaker, looked very interesting, I wasn't going to waste time getting used to it. That is because of the company's now-established track record of killing off products that prove to have niche rather than sufficiently mass appeal.
This could be a sane business strategy for Google -- network TV, for instance, is also in the mass rather than niche business. But since my own software tastes often lead in the early-adopter niche direction, I've decided I should stick with companies whose business model is aimed at users like me. When it comes to TV, this means that I watch a lot more things on cable than on the main networks (except sports). When it comes to note-taking software, it means sticking with Evernote, rather than risking that what Google did to Reader, Notebook, Desktop, Health, and other services I used and liked it would eventually do to Keep.
I raise the point again because, since the time I wrote that item (and after I spent all day today in transit), I have seen a quite surprising critical mass of comments in a similar vein. For instance:

I am about as pro-Google a person as you're going to find in the media. I've had friends at all levels of the company since its founding, and still do now. I've admired what Google has done in China; I live my info-life within the Gmail / Google Drive universe; and I am predisposed to take Google's side in most controversies, whether against Microsoft or the French. Including when it comes to its influence on the battered journalistic business model it has helped to overturn! But even I think it has done something brand-damaging.
Now, two notes on the positive side -- each of which is a reminder of what we have liked about Google.
1) Google has often orphaned services, but it has never "disappeared" data. (I am using "to disappear" in the transitive-verb sense familiar from Latin American politics.) It has been a leader in making sure you could make your own copies, or extract, any of your info that was in its part of the cloud. A reader writes:

One bit of the risk analysis of using Keep or any other new Google product is their commitment to letting you get back your data. As you know, the Google Data Liberation Front is dedicated to helping people get their data out of Google in a standard format. Over time, it's been clear that this is an initiative Google takes seriously.

So while it's a bummer that Reader is closing down, I can export my list of feeds in a standard format and use any of a hundred other RSS products. The same is true of all the other Google products I use.

Like you, I'm cautiously evaluating Keep. Whether I continue using it will depend on what the Drive integration looks like, specifically how easily I can export my Keep notes. [JF note: Also, whether there would be an iOS version, so I could sync it to my iPad. A plus of Evernote is that you can use it on just about any device or system.]

This is a key component of trusting cloud services, Google gets it at a ever deep level, and it's worth a mention.

2) I have relentlessly beat the drum for Google's "two-step" authentication systems for Gmail and other services, which radically reduce the likelihood that your account can be hacked from afar. Apple is only now playing catch-up with this feature.
To wrap this up: I am intrigued by Keep but unfortunately am not going to risk trying it. I admire and rely on Google and hope this recent stretch ultimately proves to have been a chastening rough patch rather than what we look back on as the beginning of a trend.