Once, people measured their leaders -- and themselves -- one clap at a time.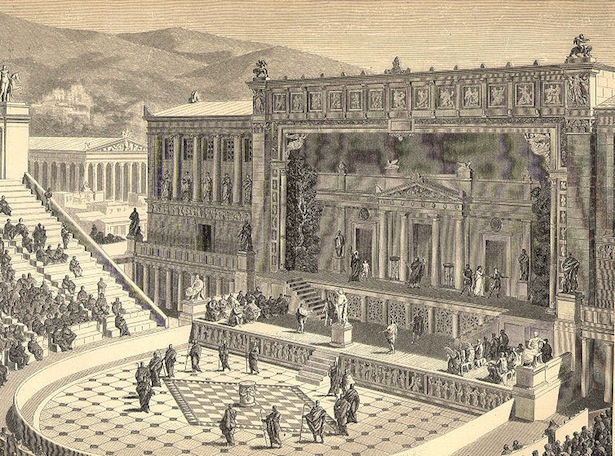 And then, suddenly, just when the colors and outlines settle at last to their various duties -- smiling, frivolous duties -- some knob is touched and a torrent of sounds comes to life: voices speaking all together, a walnut cracked, the click of a nutcracker carelessly passed, thirty human hearts drowning mine with their regular beats; the sough and sigh of a thousand trees, the local concord of loud summer birds, and, beyond the river, behind the rhythmic trees, the confused and enthusiastic hullabaloo of bathing young villagers, like a background of wild applause.
-- Vladimir Nabokov
In the seventh century, as the Roman empire was in the decline period of its decline and fall, the emperor Heraclius made plans to meet with a barbarian king. Heraclius wanted to intimidate his opponent. But he knew that the Roman army, in its weakened state, was no longer terribly intimidating, particularly when the intended intimidatee was a barbarian. So the emperor hired a group of men to augment his legions -- but for purposes that were less military than they were musical. He hired the men to applaud.
Heraclius's tactic of intimidation-by-noisemaking, the audible version of a Potemkin Village, did nothing to stanch the wounds of a bleeding empire. But it made a fitting postscript to that empire's long relationship with one of the earliest and most universal systems people have used to interact with each other: the clapping of hands. Applause, in the ancient world, was acclamation. But it was also communication. It was, in its way, power. It was a way for frail little humans to recreate, through hands made "thunderous," the rumbles and smashes of nature.