A real-world screening of Speed ended with a small miracle of bureaucratic coordination.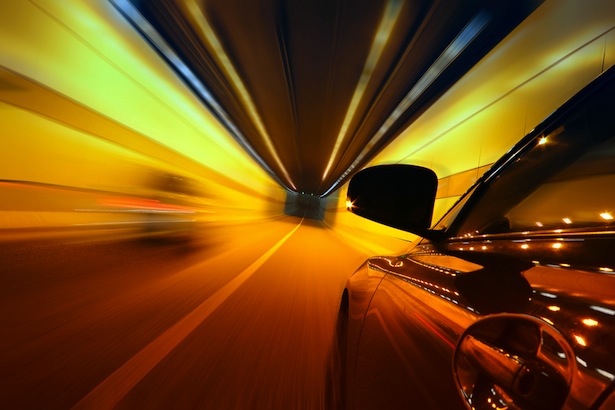 It started with a trip to a supermarket. It ended with a high-speed chase, a frantic call to police, a highway-bound ballet, a border crossing, a ditch, and a guy who is very, very lucky to be alive.
Frank Lecerf, from his home in Pont-de-Metz, near the French city of Amiens, was making his weekly trip to the grocery store in his Renault Laguna. He was going 60 miles an hour when the car's speed dial jammed. Lecerf tried to brake. Instead of slowing, though, the car sped up -- with each tap on the brake leading to more acceleration. Eventually, the car reached a speed of 125 mph -- and then remained stuck there. For an hour.
Lecerf, frantic, called the police from his car -- and they sent an escort that The Guardian describes as "a platoon of police cars" to help him navigate a busy highway. (Lecerf stayed, appropriately, in the fast lane.) What resulted was a small miracle of technological coordination: Responding to emergency services' advance warnings, three different toll booths raised their barriers as Lecerf approached. A police convoy ensured that roads were kept clear for the speeding car. Fellow drivers, obligingly, got out of the way. Emergency services patched Lecerf through to a Renault engineer who tried -- though failed -- to help Lecerf get the speeding car to slow down.