When Technology Invents Problems, Moisturizing Jeans Edition
Denim, disrupted.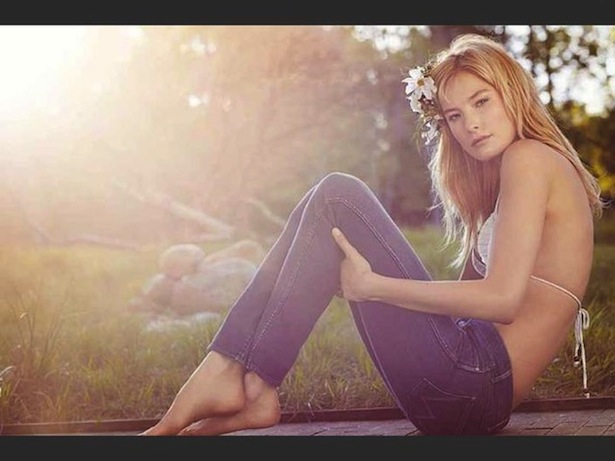 Wrangler via Fast Company
Did you know about the scourge that is systematically sabotaging your beauty regimen? Did you know that the culprit is in your closet? Did you know that the culprit is, in fact, YOUR JEANS?
Apparently, yes: Your denim is out to get you. Specifically, by leaching all the youthful moisture straight from your skin with the crudest, cruelest weapon possible: your fashion. This, at least, according to the latest -- and also the most advanced, and also the most paradigm-shifting, and also the saddest -- leap forward in the field of Denim Technology: the moisturizing jean. "The pioneering skinny-fit style," Vogue UK announces of the denim disruption, "incorporates high-performance skincare ingredients to protect your legs from the dehydrating effects of denim."
The dehydrating effects of denim! Which is a problem I had no idea existed, but one that must exist given that it now has a high-tech solution!
The "pioneering" dungarees (unsurprising brand name: "Denim Spa") come in three "finishes" -- but instead of stonewash or indigo or what have you, Denim Spa offers Aloe Vera, Olive Extract, and Smooth Legs. The latter of which "aims to prevent cellulite." These finishes work their moisturizing magic by, essentially, working fatty substances into your skinny jeans: They incorporate such fashion-forward stuff as apricot kernel oil, passion fruit oil, rosehip oil, shea butter, and monoi de Tahiti directly into the weave of the denim. The ultimate convergence, apparently, will blend lotion and legwear.
Which makes sense: If wearing jeans systematically sucks the moisture from your legs, the most obvious retaliation is simply to buy jeans that come pre-lathered in butter. Your denim-dry skin will have no choice but to rehydrate, and you will once again be supple and un-arid! Denim Spa's beauty-products-cum-fashion-statements will cost you £85 -- about $136 U.S. dollars -- which is, of course, a small price to pay to arm yourself for a War on Denim.