What Matters in Google's FTC Settlement: A Cheat Sheet
The king of search dodges a bullet.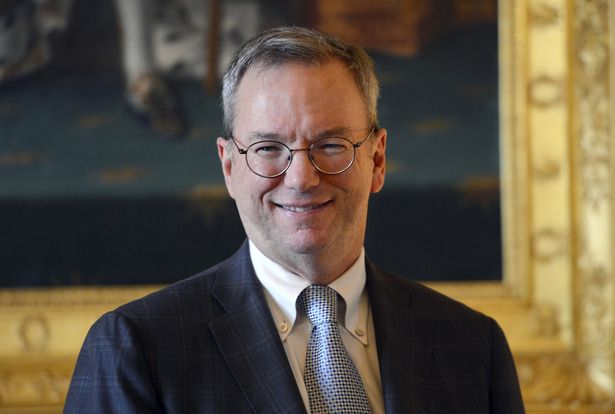 Following a 20-month investigation, the FTC today announced its settlement with Google over a variety of allegedly anti-competitive business practices. Here's what you need to know:
1. What's the top takeaway?
On the matter of whether Google's search service was violating anti-competitive statutes, Google walked away scot-free. The question here was whether Google was using its algorithms to demote websites that compete directly with other Google services (and, hand-in-hand with this, to promote its in-house offerings). The FTC concluded "that the introduction of Universal Search, as well as additional changes made to Google's search algorithms - even those that may have had the effect of harming individual competitors - could be plausibly justified as innovations that improved Google's product and the experience of its users." (Emphasis added)
The FTC has closed that investigation.
2. So that's it? Just a big Google win?
Not quite. The FTC did lodge a complaint with Google's practices with regard to the patents it acquired in the Motorola deal -- "standard-essential patents" that cover technologies essential to many mobile devices. The FTC found that Google had reneged on its earlier commitment to license such technologies on "FRAND" terms -- fair, reasonable and non-discriminatory -- and Google has "voluntarily" agreed to "a Consent Order that prohibits it from seeking injunctions against a willing licensee, either in federal court or at the ITC, to block the use of any standard-essential patents that the company has previously committed to license on FRAND terms."
This agreement is a win for mobile-device manufacturers and, ultimately, consumer, who will benefit from increased competition.
3. Anything else I should know?
Under a separate voluntary agreement, Google has also committed to offering advertisers more portability with their advertising campaigns via the creation of an AdWords API, making it easier for advertisers to coordinate their campaigns across platforms.
Additionally, Google will give companies the choice to opt out of display on Google's properties, such as Books and Search.
4. How are the markets responding?
Google's stock is more or less holding steady since the decision came down, rising initially and then tipping back to where it was earlier in the day. It's still up from where it was earlier in the week, but so are the markets more generally, and that's probably what's behind that upward slope.
Today: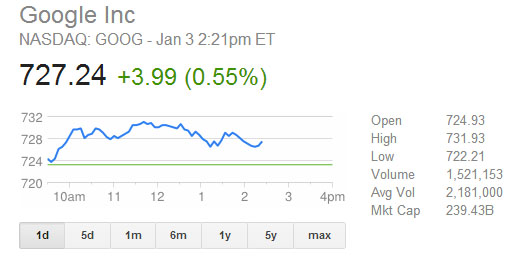 Five days: