How rude! The noble GIF is now less popular a format than the humble PNG.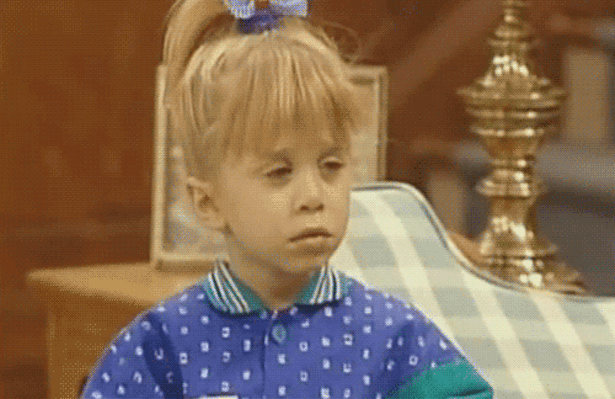 Late last year Zach Seward, my colleague at Quartz, made a bold declaration: "Actually, the GIF is dying."
This was bold, of course, because the GIF doesn't seem to be dying. GIFs are -- as a form, as a locutionary controversy, as a Mode of Interent -- everywhere. And yet Zach made a strong case: He went back into the HTTP Archive, and discovered that GIFs -- as of November 2012, at any rate -- comprised 29 percent of all images on the web's million most popular sites. Not a terrible showing, except that the share was down 41 percent from 2010. "At this rate," Zach wrote, "GIFs could practically disappear from the web by the end of this decade."
1. Noooooooo!
2. The decline Zach was charting, it's important to note, included still GIFs as well as animated. Meaning that the decline of the image file format overall does not necessarily equate to the decline of the choppy photo-video hybrid through which Michelle Tanner and Ryan Gosling and puppies and kittens fill us, variously, with wonder and joy.
But still:
3. Noooooooo!
Today, however, brings more evidence that Zach was right, and that we may well have reached peak GIF: The glorious GIF is, as of this week, less popular an image file format than the humbler PNG. According to Web Technology Surveys -- as reported earlier today by Buzzfeed -- the PNG form is now used on 62.4 percent of all websites. The GIF format, on the other hand, is used by ... 62.3 percent.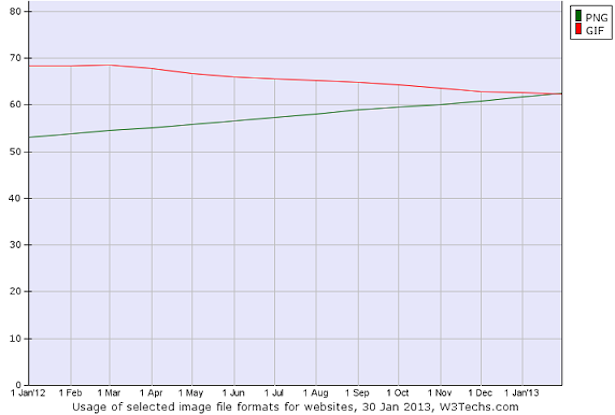 That's a slim margin with big consequences for GIF-lovers everywhere -- particularly considering that GIF, as a format, was leading PNG by more than 15 percent only one year ago. PNG began life as an upstart: It was created in 1995 specifically to serve as an alternative to the then-dominant GIF format. So as of this week: The student is becoming the teacher. The disruptor is becoming the standard-bearer. And the GIF is -- slowly, maybe, eventually -- dying. But also, for the sake of kittens and puppies and Michelle Obamas and Michelle Tanners the Internet over: Long live the GIF!