The Paradox of GIF-iti: Street Art You Can See Only Online
An artist's quest to make art tailored to the Internet, in the physical spaces of modern Los Angeles, London, and Newcastle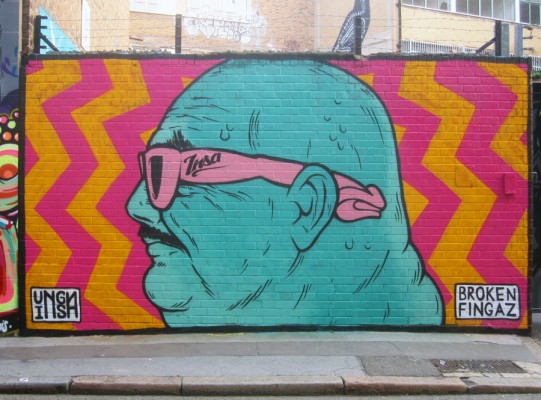 INSA/UNGA
That up there might look like some very cool but not particularly unusual street art. And that's pretty much what it is, if you were to see it on the London street where it lives.
But that physical instantiation is only a remnant of an art project, not its final stage -- an art project meant not for a city's streets, but for the Internet's showrooms. Here is it in its completed form, a GIF: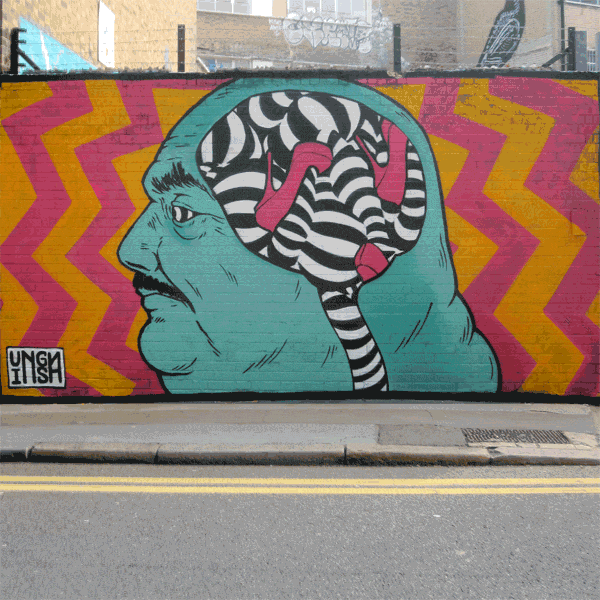 GIF-iti, as the artist INSA has called it, is a response to the way the Internet simultaneously makes art much easier to access, but constrains our ability to take in. As INSA put it to me over email, "I love the fact [that the Internet] enables me to see new work that is being painted all over the world -- I flash through hundreds of amazing creations daily. But in the same breath this means I don't really take any of the works in. No matter how big a painting or extensive an installation, all I'm seeing is small online images which aren't necessarily how the artists wanted [their art] to been seen."
But INSA thought the relationship between art online and off could work another way. "I wanted to flip it around," he wrote, "and make paintings that could only really be viewed online, sometimes huge sometimes taking many days but always just ending up as a 600 pixels wide GIF image." He paints layer after layer, photographing the changes in order, and then stringing the pictures together into a sequence, played on a loop in a GIF. The key, he says, is to get the last layer to link smoothly back to the first.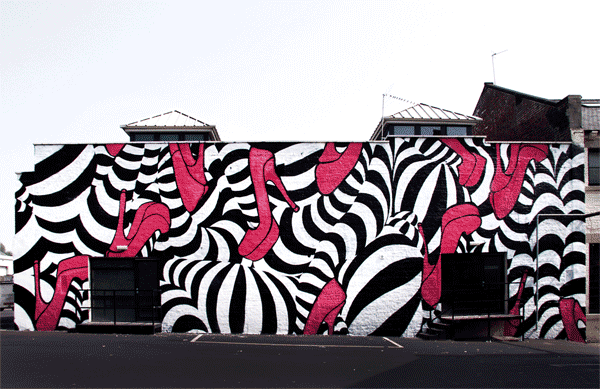 His most recent GIF-iti project was a collaboration with artist Stanley Donwood, who has long done art for Radiohead and Thom Yorke. INSA and Donwood teamed up to make a GIF on the XL Recordings office in Los Angeles to celebrate the release of Yorke's new group, Atoms for Peace, latest album. Each layer took about a day. The GIF matches the album's cover art depicting the destruction of the city.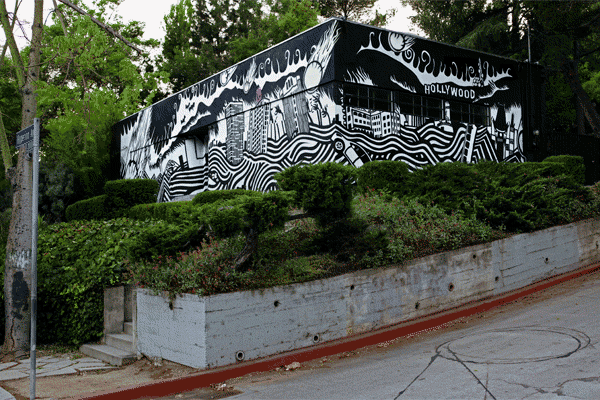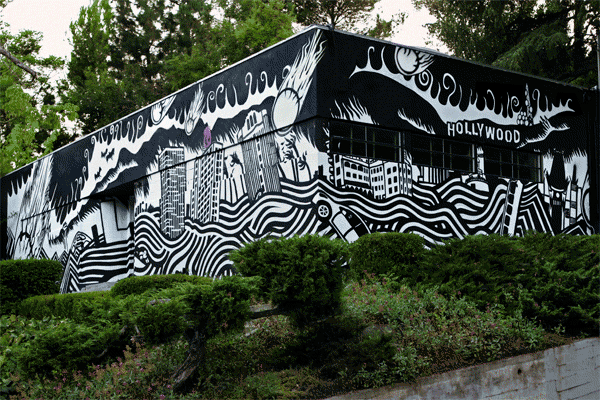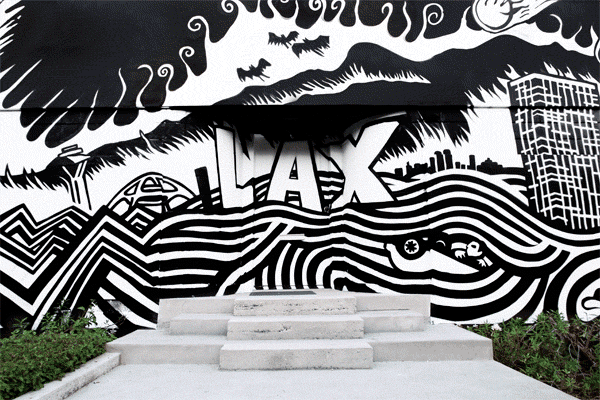 "Like most people it is the freedom and accessibility of the Internet that I find very inspiring," INSA wrote to me, "and I like the idea of making artwork for the Internet as it is truly open to all to see and pass on and not kept behind gallery doors or in private collections." That sentiment could be just as easily applied to art in public spaces and buildings. Just like public art anywhere responds to and interacts with its surroundings, so does INSA public Internet art -- its surroundings just happen to be the availability of the animated GIF file format, not the shadow cast by a nearby tree.