The Museum of Lost Sounds
A radio pioneer once imagined he could listen back through time. Now you can, in a way, thanks to a Cornell archive.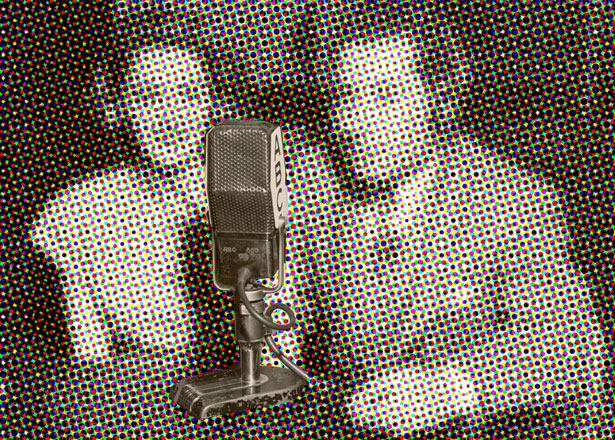 Alexis Madrigal
What if you could build a radio so powerful that you could detect sounds made long ago?
This, obviously, is impossible, but that's not what Guglielmo Marconi, one of radio's early pioneers, believed.
"Marconi became convinced that sound never dies," Nate DiMeo, of the podcast The Memory Palace, tells it.
In his 60s, having suffered a series of heart attacks, Marconi dreamed "of a device that would let him hear lost sounds, let him tap into these eternal frequencies. He would tell people that if he got it right, he could hear Jesus of Nazareth giving the Sermon on the Mount."
DiMeo continues, "At the end of his life he could sit in his piazza in Rome, and hear everything that was ever said to him or about him. He could relive every toast and testimonial. And we all could -- hear everything: Hear Caesar. Hear Shakespeare give an actor a line-reading. Hear my grandmother introduce herself to my grandfather at a nightclub in Rhode Island. Hear someone tell you that they love you, that first time they told you they loved you. Hear everything, forever."
You can listen to DiMeo tell the story here:
It's a beautiful fantasy -- an Earth littered with lost sounds, just waiting to be revived by the right antenna.
Marconi was wrong about the method, but today, in an era of ubiquitous sound recording, we hear old sounds all the time. Of course, they're made new again each time we play them, but in a sense, each time you listen to a piece of music, a podcast, or whatever else, you are reviving a lost sound.
This is what I think about as I explore Cornell University's new sound archive, courtesy of its ornithology lab. With something like 150,000 audio recordings of about 9,000 species (mostly birds but also whales, frogs, bats, elephants, and many more). With each file, you can listen to the animal's sound (sometimes also watch it in a video) and sometimes see a map pinning the location where it was recorded. Here's a song sparrow singing in 1929. Here's an ostrich chick while still inside an egg in 1966. Here's are some rabbits playing around in Alberta, Canada, in 1973.
It's not Marconi's all-powerful antenna, but these recordings preserve in little snippets the thrum of life scattered across this Earth.