The Letter Stanley Kubrick Wrote About IBM and HAL
The always-fascinating blog, Letters of Note, has released
another wonderful bit of corporate correspondence
. This time, they found a letter Stanley Kubrick sent to a production staffer about the inclusion of IBM in his film, 
2001: A Space Odyssey
, which is -- awkward! -- about a psychotic computer. How nice of him to check in!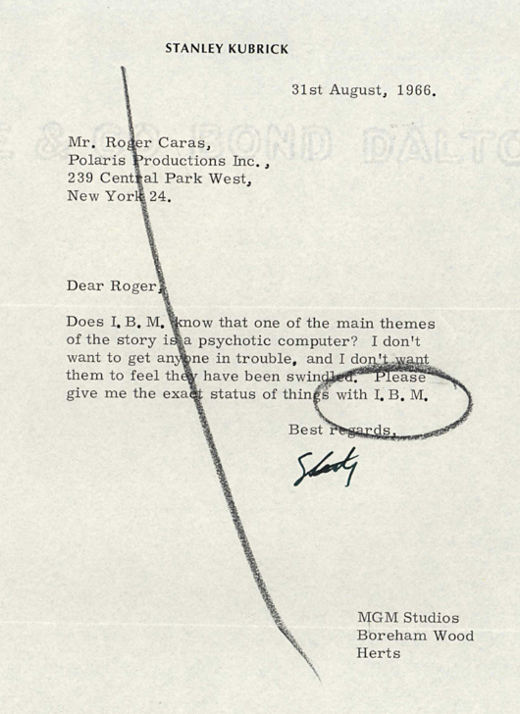 Caras replied to Kubrick with a note designed to calm the director down. Things were fine with IBM, he said, as long as they weren't associated with the "equipment failure," or listed as the technical advisor for the computer.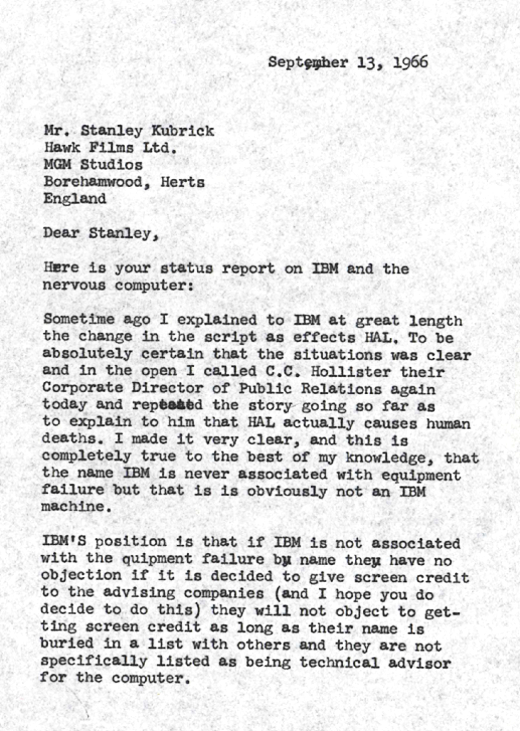 Much has been made of the fact that HAL is a one-letter shift from IBM, but people associated with Kubrick have always denied that there was any significance to the coincidence.