NASA's Beloved Curiosity Rover Hasn't Even Driven a Whole Mile Yet
See how it stacks up with other extra-planetary exploration in one chart.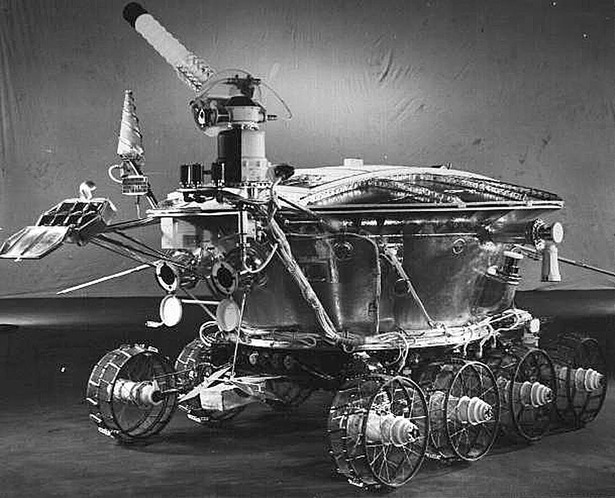 NASA's Curiosity Rover arrived on Mars last August to much fanfare, but it's trails on the planet so far are pretty meager -- not even a mile. Extra-planetary rovers travel slowly. In fact, all of the man-made rovers combined, both Lunar and Martian, have only explored a grand total of 113 miles -- less than what you would cover in two hours on a highway without traffic.
A new chart from Space.com's Karl Tate gives the breakdown so far.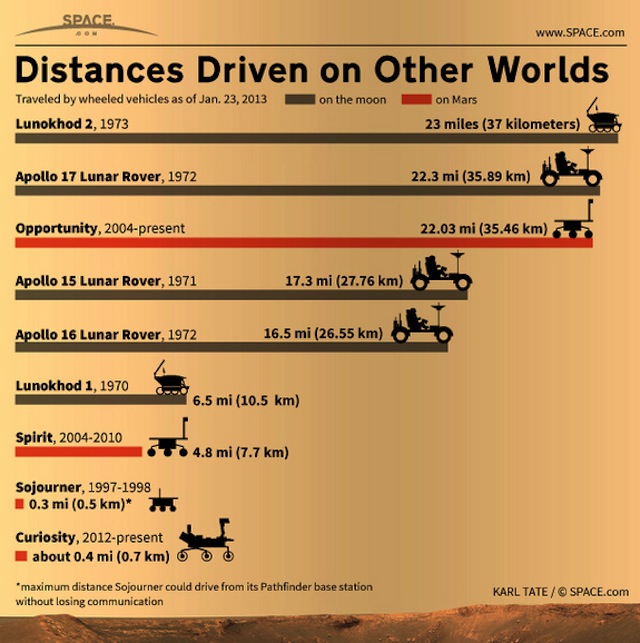 You've got to hand it to the Mars Rover Opportunity, which today celebrates its ninth anniversary of life on the Red Planet. If it can last just a little longer, it stands a chance of overtaking the Apollo 17 vehicle, and maybe even Lunokhod 2, which set the record for distance driven on a land other than Earth in 1973.