Even trivial changes to a trivial board game can shift the course of history.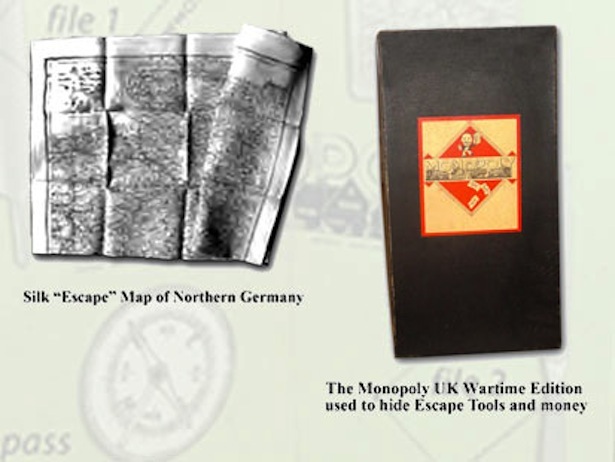 muurkrant.nl via snopes
One of the charms of Monopoly is its insistent iconography: the quaint little board, with its quaint little properties and its quaint little playing pieces, all overseen by the quaint little mascot that is Rich Uncle Pennybags. To play Monopoly -- even if you're playing one of those newfangled versions -- is in some sense to step back in time: specifically, to the America of 1934, when the game was first mass-marketed. 
Today brings news, however, that the board game will be making some changes to some of its most recognizable anachronisms: the iconic playing pieces. One of the cast-metal widgets that track players' moves across the board -- the Scottie dog, the race horse, the hat, the wheelbarrow, the shoe, the battleship, the thimble -- will soon be replaced. And it will be replaced, per Hasbro, by one of these candidates: a cat, a diamond ring, a guitar, a helicopter, or a mustachioed robot. (If we ever end up playing a future version of Monopoly together, by the way: Dibs on the robot.) [Editor's note: Request denied.]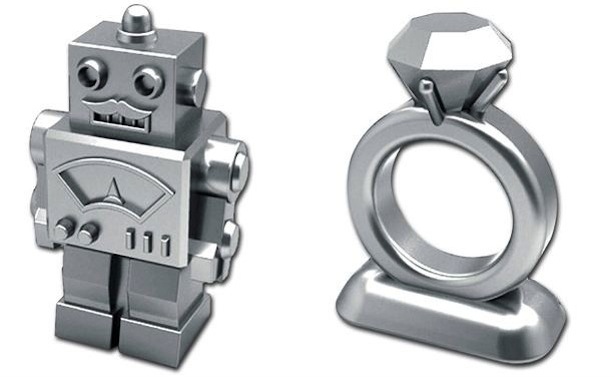 Hasbro
While this seems a minor change as far as the game itself is concerned -- thimble? guitar? what's the difference? -- it's worth remembering that even the smallest changes in the even the smallest amusements can, over the capricious course of history, have significant consequences.