Do Not Try to Recreate This 16th-Century German Cat Bomb at Home
It's not a good idea, no matter what the Feuer Buech says.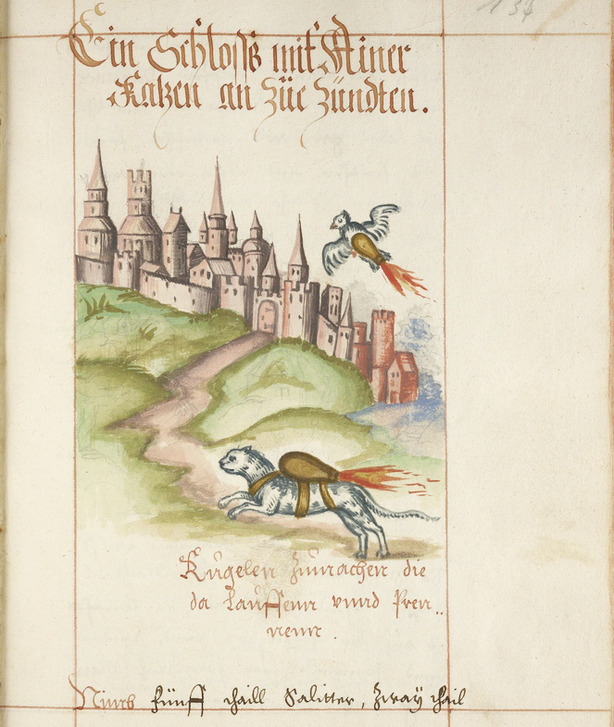 Think you're the first person to consider the offensive capabilities of cats and birds in a hypothetical war against zombies space invaders enemies of the Holy Roman Empire? Think again!
The Germans beat you to it by about 425 years, as proven by this painting, which
BibliOdyssey found
and
The Appendix Journal
 posted to its Tumblr. The manuscript from which it was drawn was called "
Feuer Buech
," which I'm guessing translates from the old German to English as "Fire Book." It's a "t
reatise on munitions and explosive devices, with many illustrations of the various devices and their uses."