As Seen From Space: Photos of the Australian Wildfires
Dangerous wildfires across Tasmania and New South Wales, shown in pictures sent to Earth from the International Space Station
Canadian astronaut Chris Hadfield today sends back to Earth a devastating sight: massive wildfires* that are burning across southeastern Australia, consuming thousands of acres of farms and forests and destroying homes. There have been, thankfully, no confirmed deaths so far, though 100 people remain unaccounted for in Tasmania.
Taken from some 255 miles up, Colonel Hadfield's pictures give a sense of the unfolding disaster's scale, though it is on the smaller human scale where the worst pain will be felt.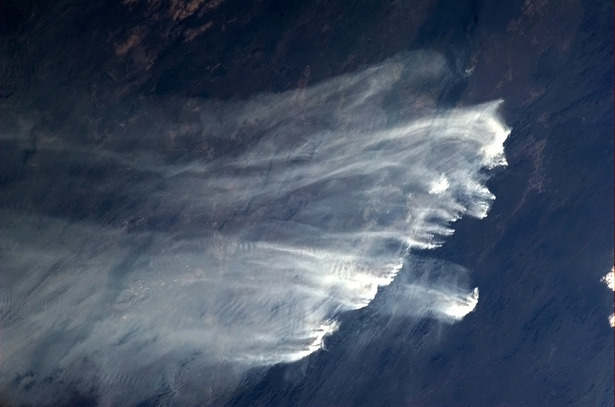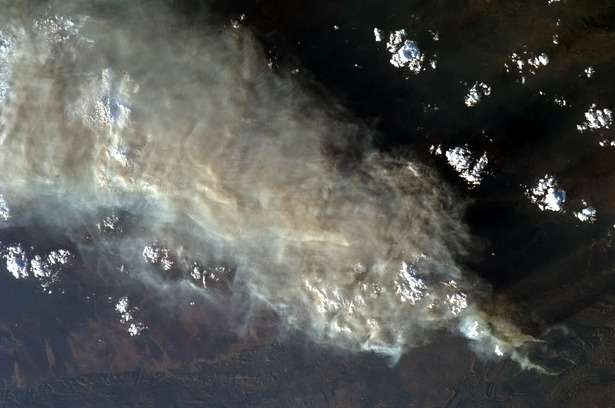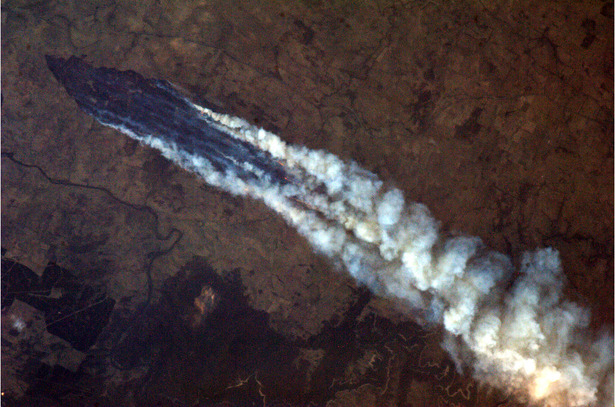 *Or bushfires, as I have been advised is the more common term in Australia.