Tim Cook on Creativity at Apple
"Creativity is not a process, right?"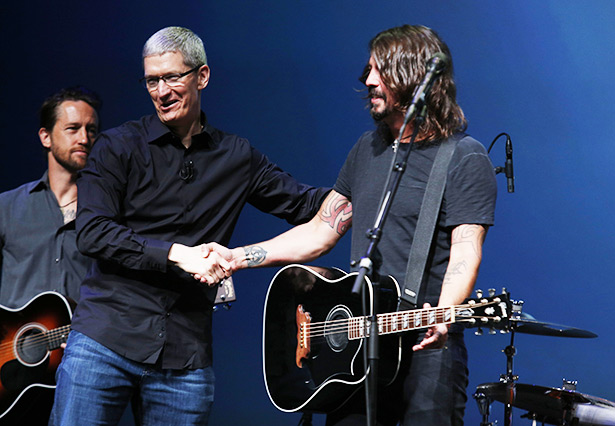 Bloomberg Businessweek has a loooong interview with Apple CEO Tim Cook. There's a lot of meat, too. The magazine's editor, Josh Tyrangiel, did the Q&A, and it has several interesting dimensions (including why Cook is talking to reporters at all).
What makes Apple special is that they create category-defining products. Even if their competitors have some key advantages (like Google's data or Amazon's online retail game), Apple's actual creative output is superior by most standards. At the very least, you have to say their execution of media and touchscreen devices has been visionary and tech path altering. And keep in mind, this is a monster company, a huge place. How can they keep cranking out the hits?
To that point, my favorite piece of the interview was when Cook took on how and why Apple comes up with consistently interesting, sometimes truly radical products.
Creativity is not a process, right? It's people who care enough to keep thinking about something until they find the simplest way to do it. They keep thinking about something until they find the best way to do it. It's caring enough to call the person who works over in this other area, because you think the two of you can do something fantastic that hasn't been thought of before. It's providing an environment where that feeds off each other and grows.

So just to be clear, I wouldn't call that a process. Creativity and innovation are something you can't flowchart out. Some things you can, and we do, and we're very disciplined in those areas. But creativity isn't one of those.
While Cook mostly defines his vision of creativity against prevailing models and hopes (i.e. that you could simply put in the right corporate structure and... INNOVATION!), he does provide a positive vision that's quite unusual. For Cook, creativity is about relentlessness. It is about people who "keep thinking" (a phrase he repeats) until they get it exactly right.