The Lost Apple 'MacPhone'
This thing is basically the centaur of gadgets.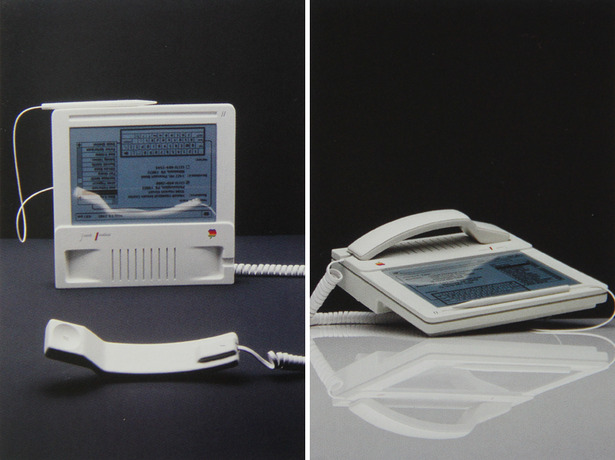 Hartmut Esslinger via Design Boom
In the early 1980s, Frog Design founder Hartmut Esslinger had the freedom to create a new look and feel for Apple. In a new book excerpted on Designboom, he shows off his prototypes for what would become the defining Apple look in the pre-iPod era.
Among the old prototypes for what would become the Apple IIC and IIE, we find this strange contraption, the "Macphone." Part stylus-operated tablet, part (corded, landline?) telephone, there still isn't a gadget today that looks like it. And there may never be: the MacPhone is probably a dead branch on the technological evolutionary tree, despite its excellent handset shape.
UPDATE! VERY IMPORTANT UPDATE! I take it back. The MacPhone lives. Err. Lived. Mat Buchanan pointed out to me that Verizon marketed something like this thing in 2009 as the Verizon Hub. You can see for yourself what you think of it. 
And reaching deep into my own memory vault, I remembered that a Chinese company at CES 2011 also had something like this on display, though I do not think it ever came to market, at least on this side of the Pacific.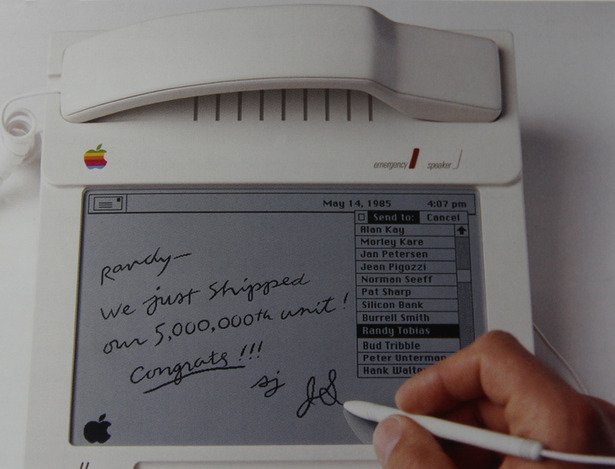 Hartmut Esslinger via Design Boom