Picture 2012: Farewell Neil Armstrong
We're looking back at the photos that defined the sociotechnical changes of the year.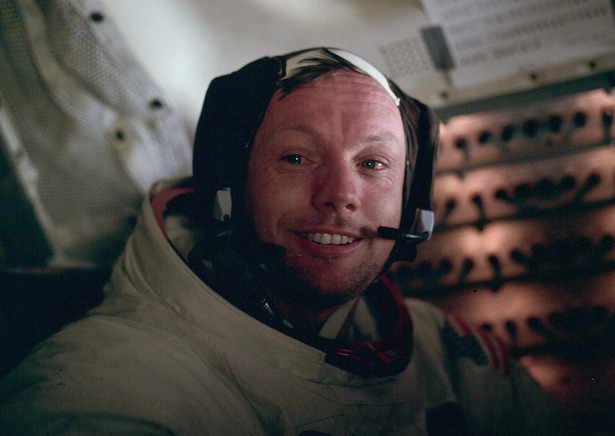 NASA
On August 25 of this year, Neil Armstrong, the first human to step onto the moon, passed away. He was 82. In a statement, his family wrote:
For those who may ask what they can do to honor Neil, we have a simple request. Honor his example of service, accomplishment and modesty, and the next time you walk outside on a clear night and see the moon smiling down at you, think of Neil Armstrong and give him a wink.
Though there are, lamentably, no good pictures of Amstrong standing on the moon, the photograph above shows him just after his lunar walk, back in the spacecraft but still very much on the moon's surface. His eyes are wet with tears; he smiles and looks off to the side, awed, perhaps, by what has happened -- by who he has just become.