Gmail Outage Also Seems to ... Make Chrome Crash?
"Weird to think an error in some data center can reach its quavering tentacle into your laptop and bring down one of your apps."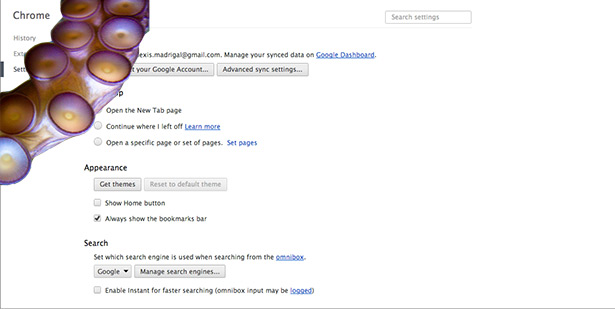 In today's episode of The Cloud's Unexpected Consequences, I've now heard from dozens and dozens of my Twitter followers who've experienced Chrome crashes in just the last half an hour.  In fact, this very blog you're reading has experienced four crashes across two correspondents. Chrome is normally stable (for us, at least). What's going on?
Well, you may have noticed that Gmail has been going in and out of service. And you may or may not have realized this, but Chrome syncs with your Google Account, including Gmail. So -- and this part remains speculative -- but a borked Gmail may mean a borked Chrome. An error in The Cloud means a crashed app here on my desktop.
Indeed.
If the syncing is really the problem, you may be able to fix the problem by unsyncing your account with Chrome. Go to 
chrome://chrome/settings/
 and click "Disconnect your Google Account." Take that quavering tentacle of The Cloud!